Why choose our uPVC doors?
Just Value Doors makes and supplies high quality, cost effective, made to measure uPVC doors and windows across UK. We understand that a new uPVC front door (or back door) is an important investment, and one you don't want to regret!
With a life expectancy of 25 years and a full 10 year guarantee included as standard, you can be sure our uPVC external doors will offer decades of trouble free service
If you've already done some research, you may have noticed external uPVC doors and frames do vary in price. But don't be misled into buying a poor quality product. Take a look at some of our uPVC door reviews for yourself before you buy.
Security and uPVC exterior doors
As a UK uPVC door company we know our doors need to be secure. That's why we don't compromise. We fit best quality uPVC door frames, including fully reinforced uPVC door panels and top quality locks and hardware.
Our standard specification for uPVC doors provides a level of security that doesn't require upgrading. It's easy to overlook security when comparing uPVC door costs, so do keep this in mind in your research.
How do uPVC back doors operate?
When buying exterior upvc doors online it's important understand what you're getting. If it's a DIY uPVC door, exactly how will it operate? Our uPVC front doors come with a multi-point locking system as standard. When locks are engaged hooks lock into frame. So do rollers, a dead latch and finally a catch which in turn locks door in 5 points.
How will my glazed door arrive?
Please remember this only applies to "supply only" orders. If you select our uPVC door fitting service our installers will take care of everything.
Your new double glazed uPVC door and frame will arrive pre hung in outer frame ready to install. uPVC door panel will be separate as this must be fitted during installation. For guidance on fitting a uPVC door please check out our uPVC door install guide.
Front doors and side panels
Our uPVC doors are offered with side panels which are joined using a coupler. We will supply joining coupler and you can order side panel by selecting a "frame style" during customization process.
Cat flaps for uPVC doors
We can supply cat flaps in uPVC doors which will be supplied loose unless you choose our door fitting service. A cat flap in a uPVC door can easily be achieved if bottom of door has a flat panel or glass. That said we don't recommended fitting a cat flap to a door panel that has a decorative moulding that could get in way of fit. For further details, please enquire about a back door finishing panel.
Coloured uPVC doors?
Our uPVC doors are available in a vast range of 17 colours. If you would like to see a colour sample please get in touch and we'll pop one in post to you.
We have found black uPVC doors followed by brown uPVC doors are by far more popular colours, however choice doesn't stop there, so you can make your front door and frame as unique as you are.
Energy efficiency and thermal upgrade
When fitted correctly, uPVC doors offer excellent thermal properties providing glazing makeup is right. At Just Value Doors we use double glazed safety glass as standard; however our uPVC back doors can be upgraded further by selecting our "thermal upgrade"
Adding thermal upgrade option for uPVC glazing will significantly enhance energy efficiency of a cheap uPVC front door. Find out more about our thermal upgrade.
Looking after your new back door
Once your nice new contemporary uPVC front door is fitted you need to take care of it. Don't worry - maintenance is minimal. uPVC surface of modern uPVC front doors only needs a quick wipe over once a month, and a periodic oil of hinges and locks.
Keeping up with this minimal maintenance should ensure your made to measure uPVC door lasts you at least 25 years.
If you require any assistance in quoting and ordering, or want to discuss uPVC door prices or options, please don't hesitate to get in touch with one of friendly team
With each and every door we offer: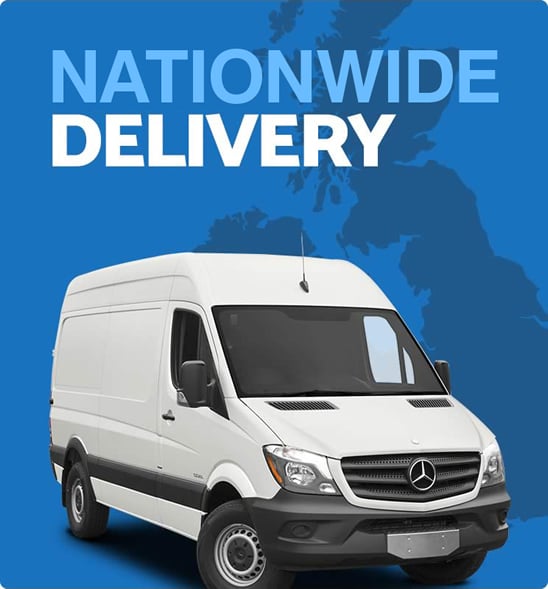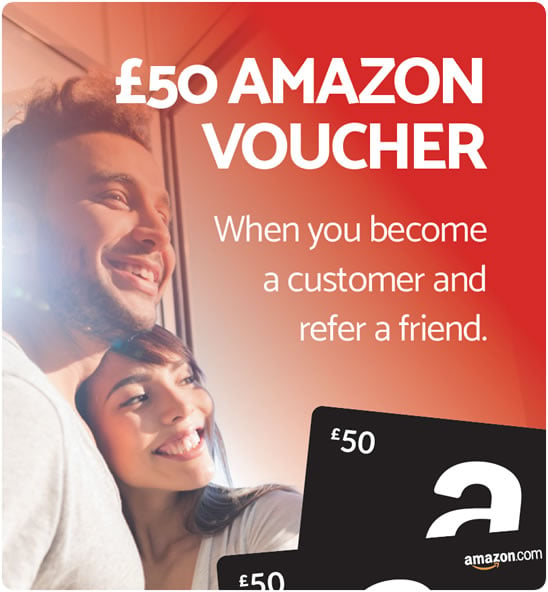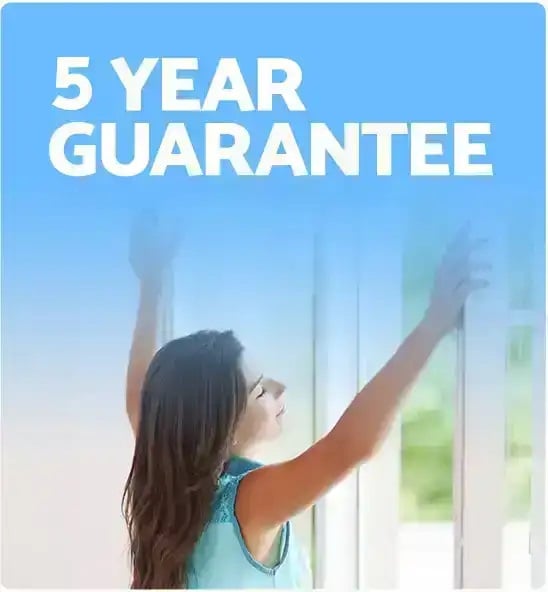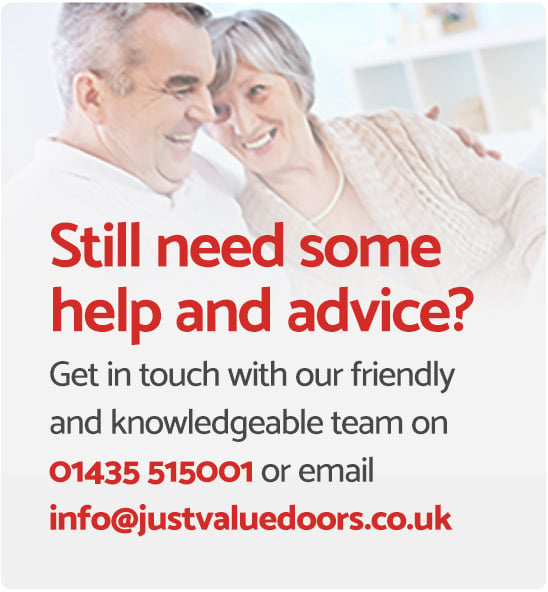 Still have questions?
Below you can find the most common questions answered, but if you still cant find what you looking for - we've put together a dedicated FAQ page where you can search out your answers, and if you still need help simply get in touch with our friendly team.
Quality seems very good.
Bought a composite door side panel windows and 2 separate windows. Great comms product price competitive and quality seems very good.
Superb customer services!
Quality of composite door is good. Superb customer services! was particularly helpful, extremely accomadatimg to my amendments that were my mistake. Would definatly recommend!