Originally developed in 1884 by Essex ironmonger Francis Henry Heritage, heritage windows are also referred to as black steel-framed windows and are still incredibly popular today.
If you're looking for heritage style windows and doors, we have you more than covered, with lots of made to measure options available.
What is a Heritage window?
A Heritage window is distinguishable due to its metal frame glazing which defines the look and feel of heritage style aluminium windows. Powder coated to protect against corrosion and warping when exposed to the elements, heritage style aluminium windows have been designed to stand the test of time.
Why are Heritage windows a great option for your home
Aluminium Heritage style windows are a fantastic option for any property and can instantly add class, elegance and functionality to your home.
Here is why aluminium Heritage windows are a great option for your property!
Contemporary Heritage windows will add instant character to your home
Heritage windows will complement and enhance any property
Enjoy Heritage window security and energy efficiency
Limited maintenance requirements
Metal Heritage windows are made to order
Offer exceptional longevity
Outstanding durability
Are Heritage windows suited to new build or refurbishment?
Yes, both Crtittall windows and doors UK are equally suited to new build and refurbishment projects.
With a past spanning centuries, Heritage windows are perfect for accommodating a like-for-like replacement for historical and aesthetic purposes or adding a new and exciting dimension to newly built homes. With their clean lines, simple sense of elegance and incredible versatility, our heritage windows will instantly optimise the curb appeal of your property.
What are the benefits of Heritage windows?
Whether you're planning a heritage windows kitchen extension, or you're simply looking for replacement Heritage windows, there's a whole host of benefits that come hand in hand with Heritage style windows including the following:
They are security tested
They are weather tested
Incredibly versatile
Available in fixed windows, tilt turn, side hung or top hung open out casements
Polyamide thermal break provides enhanced thermal performance
Heritage and Art Deco hardware options available
Suitable for modern and traditional builds
And, as aluminium does not rust or rot, our Heritage window frames provide excellent longevity and can last as long as 40 years!
If you would like to find out further information about double glazed Heritage windows cost, simply click on a window style above to get started! Have a question - get in touch with a member of our team today.
Heritage window hardware
Available in either single or dual polyester powder coated finishes, we also offer our Heritage windows with a range of hardware too including the following handles:
Lever/Lever Art-Deco Door
Handle Bulb-End Window Handle
Art-Deco Window Handle
Monkey-Tail Window Handle
Perfect for Victorian and Art Deco projects, our range of commercial and residential Heritage windows and ideal for a range of renovation, refurbishment and heritage projects.
Are Heritage style windows energy efficient
Yes, all modern aluminium Heritage windows are powder coated, double glazed and thermally efficient in line with stringent building standards.
Utilising thermal break technology, which has been developed to create a barrier between the cold air outside and the warm air inside, small heritage windows and large Heritage windows use the latest, state of the art technology to significantly reduce thermal transmittance and enhance their overall U Value.
What are thermally broken Heritage windows?
Thermally broken systems are used to provide high levels of thermal performance in insulated windows and doors. If you are looking for windows that are going to be used to separate two different climates, it's important that you use a window system that is thermally broken.
Explore and discover our thermally broken Heritage windows today.
How are Heritage Windows glazed?
1930's Heritage window frames are iconic and have transcended the decades due to their endearing elegance and aesthetically pleasing components.
Today, thanks to advances in technology, today's heritage French windows are powder coated to protect against corrosion and warping when exposed to the natural elements and are glazed using the best energy efficient materials.
Available in lots of different sizes and colours
heritage window sizes vary and the vast majority of Heritage window frames are made to order and measured with your exact requirements in mind.
At the same time, Heritage windows also come in lots of different colours, so you will always be able to match your windows to complement and enhance your property. Black Heritage style windows are particularly popular at the moment, featuring on lots of interior design platforms
Quote and order Heritage windows cost UK online easily today!
Do all properties suit Heritage style windows UK?
Heritage windows and Heritage casement windows are largely associated with 20th Century Art Deco architecture and they are still visible in many iconic buildings today, including the Houses of Parliament!
Today, they have been designed to suit most styles of property, whether you have a modern new build or Victorian home.
How long do Heritage style windows last?
Just like UPVC windows and other types of windows, heritage style windows benefit from regular cleaning, especially when it comes to wiping down their frames. At the same time, committing to lubricating hinges, pivots, handles, stays and catches on an annual basis will also help to keep your Heritage windows stay in good working condition.
Remember, all in all, heritage style windows require little maintenance.
How much do aluminium Heritage windows cost?
Wondering how much do Heritage windows cost? If the answer is yes, you have certainly landed in the right place. The cost you will pay for Heritage windows depends on the size of your property and your individual requirements. Click on a Heritage window style above to get started.
How will Heritage windows enhance your property?
Heritage windows and doors will instantly add character and charm to both period properties and modern buildings.
Designed to replicate the appearance of a historic window, heritage aluminium windows also meet modern standards for energy efficiency and offer one of the best solutions for replacing windows in period buildings.
How will aluminium heritage windows improve your property
Heritage doors and windows are a great long term investment and can play a huge part in improving your property.
Here are just some of the ways that heritage windows UK can improve the look, feel and functionality of your home.
Provide a better view
Reduce sound transference
Limited maintenance
Increase the value of your property
Improved energy efficiency
Ideal for restoring or replacing your existing windows, Heritage windows are perfectly equipped to meet the demands that come hand in hand with modern life.
One of the main advantages of heritage style windows is that there are lots of different options available including the following:
Heritage 47 windows
Heritage double glazed windows
Heritage sash windows
Heritage steel style windows
Heritage wooden style windows
If you require any further information about our heritage metal windows including sash window heritage, please do not hesitate to get in touch with our expert team.
What are alitherm heritage windows?
Designed to provide an aluminium replacement to the traditional steel window, Alitherm Heritage windows provide outstanding thermal solutions for both heritage and refurbishment projects where replacing old steel heritage style is required.
What to consider when buying windows
When buying any type of heritage window or Heritage window you should consider the following:
Do the windows match your property's aesthetics
Are they supported by a secure frame?
Thermal efficiency rating
Are the windows environmentally friendly?
Are they made to measure?
Industry tested performance and weather resistance
Long lasting guarantees
What to consider when searching for a heritage window company?
When looking for a reputable company to install your new heritage or Heritage windows, you should take the following into consideration:
The company's reputation
Flexibility
Pricing
Quality of product and service
Code of conduct
Professionalism
Cancellation terms
Complaint/ dispute procedures
As a reputable company,we can confidently say we not only meet, but far exceed all the above. You can read some of our recent reviews right here
And remember when searching for the perfect heritage window company, you should always check out the heritage window company reviews. A credible company will be more than happy to share any reviews with you.
With each and every door we offer: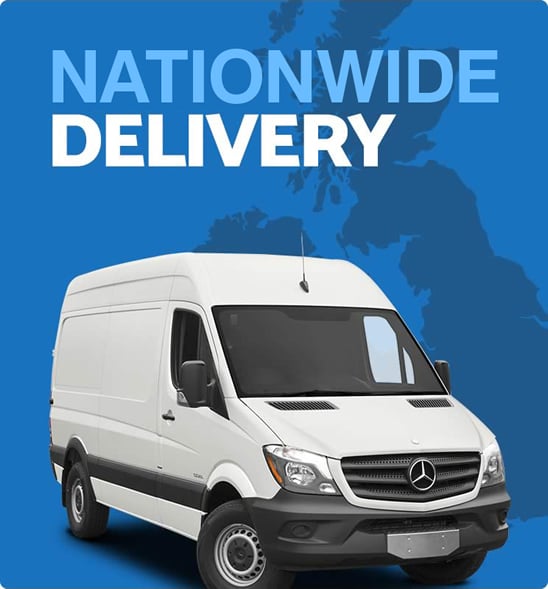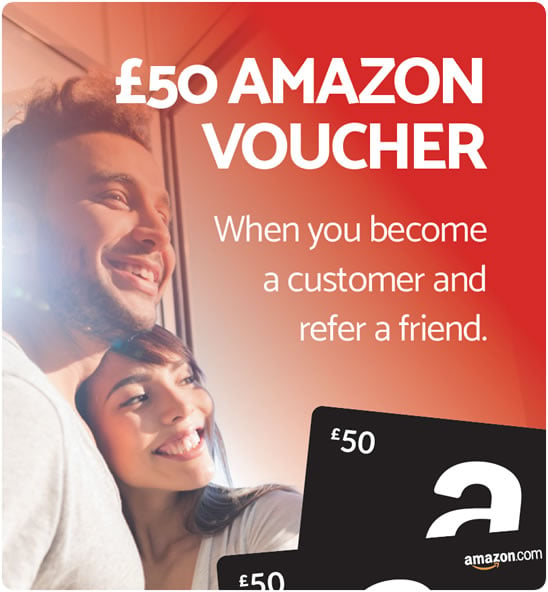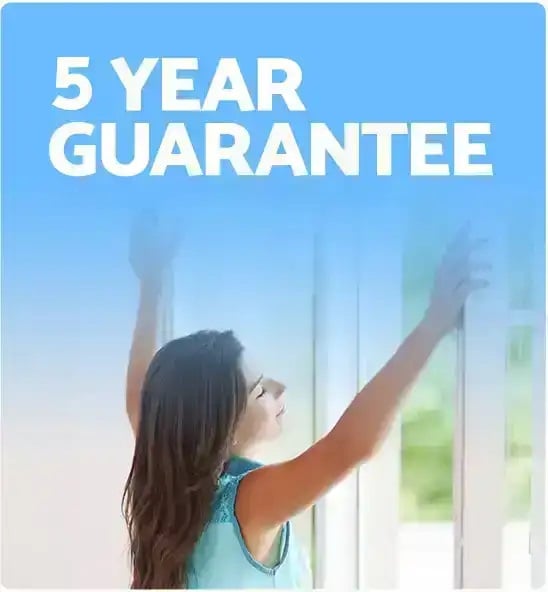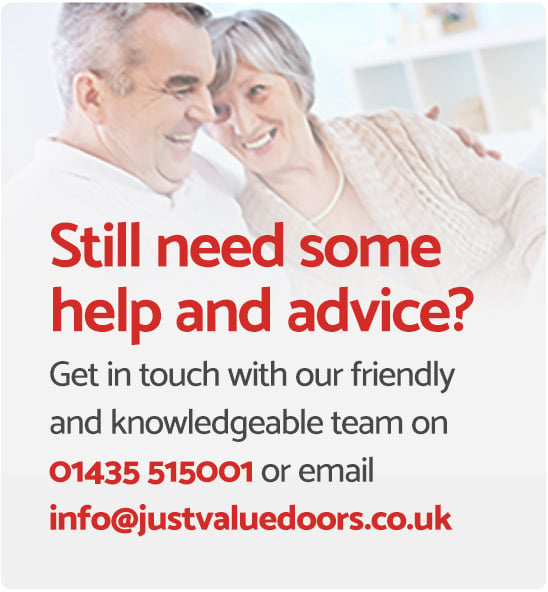 Still have questions?
Below you can find the most common questions answered, but if you still cant find what you looking for - we've put together a dedicated FAQ page where you can search out your answers, and if you still need help simply get in touch with our friendly team.
Quality seems very good.
Bought a composite door side panel windows and 2 separate windows. Great comms product price competitive and quality seems very good.
Superb customer services!
Quality of composite door is good. Superb customer services! was particularly helpful, extremely accomadatimg to my amendments that were my mistake. Would definatly recommend!