The Benefits of Choosing Our Composite Front Doors
When selecting a composite door, longevity and performance are paramount. At Just Value Doors, we exclusively employ top-tier materials to ensure enduring quality. Investing in a new composite back door demands careful consideration, and we're here to guide you through the process.
The durability of composite front doors hinges on the incorporation of high-grade components, including hardware, locks, gaskets, and more. Discover the authenticity of our composite door reviews, a testament to our commitment.
Beware of bargain offers from certain composite door suppliers; their use of inexpensive outer-skins lacks the authentic wood-grain effect that defines our superior version. Remember such distinctions when comparing composite door prices.
Unveiling the Insights into Standard Composite Doors
Our flagship range boasts an extensive spectrum of styles, colors, and customisable options. If you seek a remarkable value coupled with exceptional quality for your composite front door, delve into our standard selection.
With an impressive assortment of 63 unique styles and an array of standard colors and shades for both door and frame, interior and exterior, the possibilities for personalization are virtually limitless. Furthermore, our standard range outperforms in thermal efficiency, surpassing the solid or fire range.
Decoding the Composition of Composite Doors
The term "composite" in external composite doors refers to the materials comprising the door slab. Typically, premium composite front doors in the UK, including ours, consist of a hardwood timber sub-frame, filled with high-density composite material for its core. This is then enveloped with a resilient wood grain effect outer skin.
The robust outer skins adorn both sides of the colored composite door, with bonded coloring that mitigates the visibility of chips and scratches. Even significant marks can be effortlessly addressed with a touch-up pen.
Ensuring Security through Composite Doors
Security and strength are paramount in our capacity as a UK composite door manufacturer. Our composite door shop subjects all products to rigorous testing, some of which adhere to the Secured By Design standard, solidifying our bespoke composite doors' standing as one of the most secure choices in the UK.
Our commitment to strength and security is reflected in our competitive composite door prices. Our standard fittings include a multi-point locking system, with 3 hook bolts, a deadbolt, and latch concurrently engaged when the composite door lock is activated, ensuring virtually insurmountable security.
Expanding Horizons: Composite Doors and Side Panels
Complementing our contemporary composite front doors is an extensive range of side panel choices, encompassing matching composite and uPVC panel options. These panels seamlessly harmonize with the door's design and glazing, connected at the same level. We also provide the requisite joining coupler for glazed panels of various window styles.
Elevating Energy Efficiency: Ratings and Thermal Enhancement
All our composite door styles exemplify high energy efficiency, proven to retain up to 8 times more heat than traditional timber doors. When installed correctly, they deliver outstanding thermal performance.
For enhanced thermal efficiency, opt for our thermal upgrade to elevate the glass. Despite a slight additional cost, the resulting heat savings will more than compensate over time.
Palette of Possibilities: Composite Door Colors in the UK
Just Value Doors takes pride in presenting an extensive array of composite door colors tailored to your preferences. Choose from our range of 11 standard colors.
Our standard palette encompasses White, Red, Green, Blue, Black, Light Oak, Dark Wood, Chartwell Green, Cream, Anthracite Grey, and Duck-Egg Blue.
Delivery and Installation of Your Composite Exterior Door
Your new composite door arrives pre-hung within the outer frame, meticulously packaged for easy installation. The contemporary composite door set necessitates minimal assembly, as all hardware and locks are pre-installed at the factory. For comprehensive guidance, consult our door fitting guide.
While we exclusively operate as a supply-only business, we collaborate with accredited installers. Visit our Local Independent Trusted Installers page for further details.
Combining Elegance: Front Door with Side Panels
Elevate your entryway's aesthetic with our exquisite front door with side panels collection. The seamless integration of a beautifully crafted front door with complementary side panels adds a touch of sophistication to your home. Discover a fusion of design and functionality that leaves a lasting impression.
Embracing Tradition: The Charm of Traditional Composite Front Doors
Our traditional composite front doors capture the timeless appeal of classic design while incorporating modern technology. These doors blend the allure of the past with the durability and energy efficiency of composite materials. Experience the best of both worlds with our range of traditional front doors.
Unveiling GRP Composite Doors: Durability Redefined
Explore the durability redefined by our GRP composite doors. Constructed with Glass Reinforced Plastic (GRP), these doors offer exceptional strength and resilience against the elements. Choose a door that not only stands the test of time but also adds a touch of elegance to your home's exterior.
Embracing Grey: The Allure of Grey Composite Doors
Grey composite doors have become a popular choice for homeowners seeking a contemporary and versatile aesthetic. Our range of grey composite doors combines style and performance, ensuring your entrance exudes modern elegance while retaining exceptional durability.
External Doors UK: Transforming Entrances Nationwide
Our collection of external doors spans the entire UK*, transforming entrances from coast to coast. Whether you seek classic sophistication or modern flair, our diverse range accommodates every preference. Elevate your home's curb appeal with our premium selection of external doors.
Composite Front Doors Supply and Fit
Experience the ease of composite front doors supply and fit with our ready-to-fit supply-only composite doors. Our expert team ensures a seamless process, guaranteeing that your chosen front door perfectly complements your home's architecture. Enjoy peace of mind knowing your entrance will be both stunning and secure. Find out ore about our Trusted Installers
Contemporary Front Doors: A Bold Statement
Contemporary front doors make a bold statement, reflecting your home's modern sensibilities. Discover an array of sleek designs that fuse aesthetic appeal with advanced security features. Our contemporary doors are a testament to innovation and style, redefining entrances with their striking presence.
Transparent Composite Doors Prices Fitted
Our transparent approach to composite doors prices fitted ensures you receive exceptional value for your investment. With no hidden costs, you can view your supply-ony quote online, and be put in touch with one of our trusted installers to get the complete cost breakdown upfront.
Navigating Front Door Prices: Your Guide to Selection
Navigating front door prices can be overwhelming, but we're here to guide you through the process. Our transparent pricing structure empowers you to make informed decisions, matching your budget with the perfect front door solution.
Expanding Horizons: Front Doors with Side Panels
Elevate your entrance with front doors with side panels, a combination that enhances both aesthetics and functionality. Choose from a wide array of designs that seamlessly integrate the door and side panels, creating a harmonious and inviting entryway.
Embracing Modernity: The Allure of Modern Front Doors
Embrace the allure of modern front doors, a testament to contemporary design and cutting-edge technology. Our range of modern doors embodies sleek lines, innovative materials, and state-of-the-art security features, elevating your home's exterior with a touch of urban sophistication.
The Distinctiveness of GRP Doors
GRP doors, crafted from Glass Reinforced Plastic, offer a unique blend of strength and style. These doors not only resist the wear and tear of time and weather but also add a distinctive visual appeal to your home's entryway.
Exploring Grey External Doors: Versatile Elegance
Grey external doors offer a palette of versatility and elegance, seamlessly adapting to various architectural styles. Whether your home exudes classic charm or contemporary flair, our range of grey doors complements your vision with sophistication.
Chartwell Green Composite Door: Timeless Beauty
Discover the timeless beauty of the Chartwell Green composite door. This shade effortlessly harmonizes with both traditional and modern aesthetics, infusing your entrance with a sense of grace and charm.
Elevating Security: The Strength of Composite External Doors
Elevate your home's security with our composite external doors, engineered to withstand challenges while offering exceptional protection. Our doors blend style with strength, ensuring your peace of mind and the safety of your loved ones.
Front Doors for Sale: Unlocking Curb Appeal
Explore our collection of front doors for sale and unlock a world of possibilities for enhancing your home's curb appeal. With a diverse array of designs, colors, and finishes, you'll find the perfect front door to make a lasting impression.
The Allure of Grey: Timeless Elegance for Your Front Door
A grey front door exudes timeless elegance, making a statement that transcends trends. Embrace the understated sophistication of this hue while enjoying the exceptional durability and security our doors provide.
Adding Sunshine: The Radiance of a Yellow Composite Front Door
Infuse your home with sunshine by choosing a yellow composite front door. This vibrant hue brings warmth and positivity to your entrance, while our exceptional craftsmanship ensures durability and security that stand the test of time.
Embracing Nature: The Green Composite Door
Embrace the beauty of nature with a green composite door. This refreshing color choice captures the essence of outdoor tranquility while upholding the high standards of security and energy efficiency that define our doors.
Classic Simplicity: The Elegance of a White Composite Door
A white composite door epitomizes classic simplicity, complementing any architectural style with its clean and timeless appeal. Let the elegance of white enhance your home's entrance, backed by the durability and security of our craftsmanship.
Timeless Elegance: The Allure of a Black Composite Door
A black composite door radiates timeless elegance and sophistication, making a bold statement at your entrance. With our commitment to quality and security, you can enjoy the aesthetics of black while ensuring the safety of your home.
Unmatched Excellence: Composite Doors UK
Discover unmatched excellence with our comprehensive range of composite doors in the UK. We take pride in offering doors that blend aesthetics, durability, and security, ensuring your home's entrance exudes exceptional quality.
If you seek information about composite front doors in the UK, don't hesitate to reach out to our dedicated team. We're eager to assist you in any way we can.
With each and every door we offer: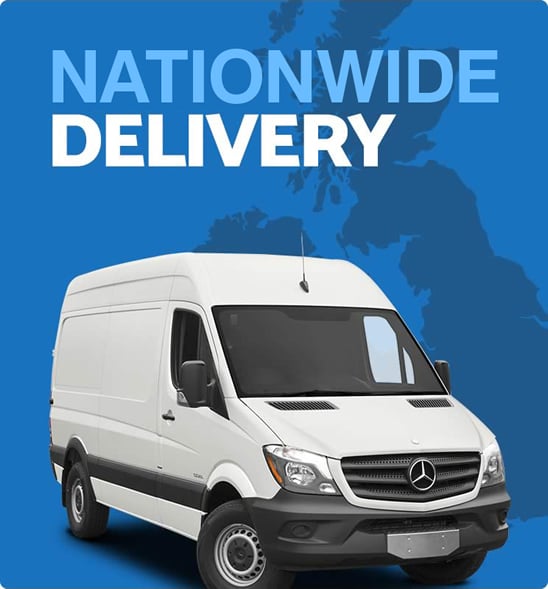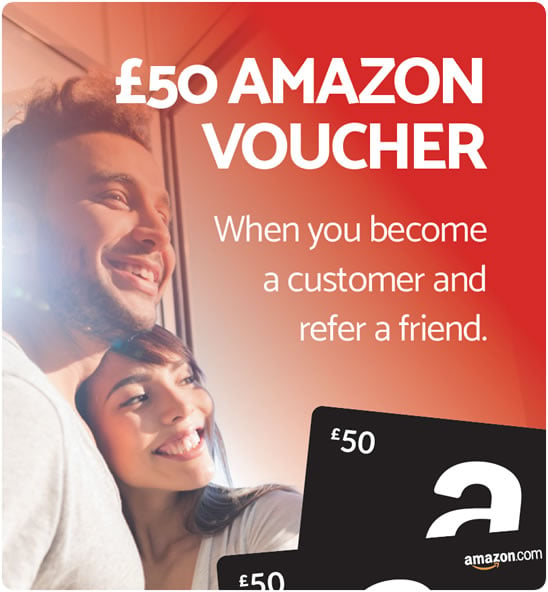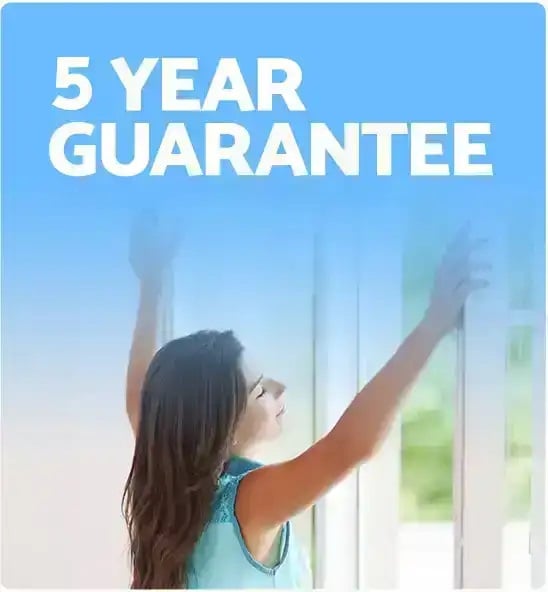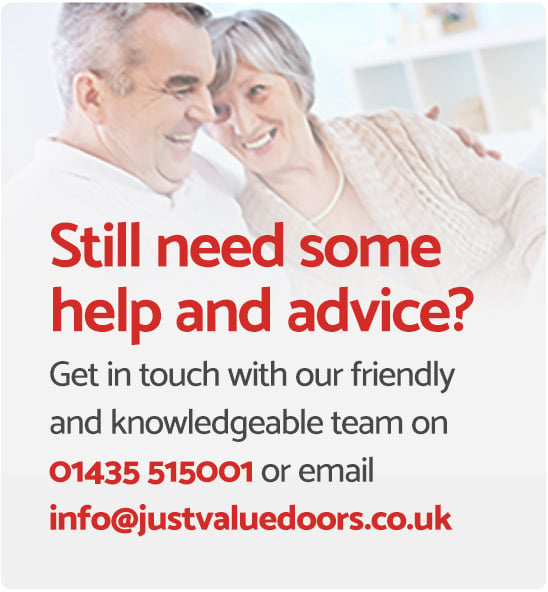 Still have questions?
Below you can find the most common questions answered, but if you still cant find what you looking for - we've put together a dedicated FAQ page where you can search out your answers, and if you still need help simply get in touch with our friendly team.
Quality seems very good.
Bought a composite door side panel windows and 2 separate windows. Great comms product price competitive and quality seems very good.
Superb customer services!
Quality of composite door is good. Superb customer services! was particularly helpful, extremely accomadatimg to my amendments that were my mistake. Would definatly recommend!