Why choose our double glazed windows?
At Just Value Doors you'll find the best quality double glazed windows at some of the best prices available. Buying uPVC windows online with Just Value Doors ensures value without compromise. We have a selection of 94 styles available, all with instant window pricing, so you know exactly what everything will cost.
With cheap uPVC windows being widely available across the UK, it can be hard to find the right uPVC window supplier. As uPVC window manufacturers we only use the highest quality materials and build to the highest standard. We're so confident be gladly provide a full 10 year guarantee with every window.
As a result of our exceptional service and fast 2-week turnaround, we have countless upvc window reviews from happy customers.
Upvc windows for outstanding quality, style and performance
Our upvc windows offer outstanding insulation, exceptional quality, and stylish aesthetics that will instantly enhance the curb appeal of your home.
Available in a range of glazing options, colours, and sizes, our made to measure upvc windows are sure to become a welcomed addition to any residential or commercial property.
So, whether you're looking for trade upvc windows, upvc double glazed windows, or upvc windows and doors, you've certainly landed in the right place. Here at Just Value Doors, we provide replacement upvc windows that are secure, stylish and designed with your property in mind.
Explore our best upvc windows online today - click a style above to get started.
What are modern upvc windows?
Bringing together the very latest glazing options for optimum thermal and sound insulation, as well as the latest hardware, our modern upvc casement windows offer incredible longevity and are perfectly equipped to meet the many demands that come hand in hand with everyday life.
The benefits of new upvc windows
Replacement upvc windows offer a whole host of benefits, including outstanding quality, bevelled or ovolo designed profiles, market leading multi-chambered profiles for optimum thermal efficiency, as well as post co-extruded gaskets for extended life.
All of our cheap upvc windows have been expertly developed with thermal efficiency in mind, allowing the option to upgrade with our 'thermal upgrade' option, allowing 'A' Window Energy Rating.
A huge range of upvc window styles to choose from
Fully compatible with all of our door systems, we are able to offer matched installations on our entire range of upvc window styles.
Also, all of our upvc windows are available in 28 different colour ways and a range of 94 different designs, so you can choose windows that will enhance the existing exterior of your property.
So, whether you're looking for slimline upvc windows, small upvc windows, Georgian bar windows upvc, or rosewood upvc windows, we've got you covered.
Oak upvc windows
Our oak upvc windows are a great option for both modern and traditional properties and come complete with all of the core features you would expect to find from a quality upvc window.
If you're looking to buy upvc windows online supply only, please get in touch with a member of our team for a free, no obligation quote.
Buy upvc windows from Just Value Doors today!
Upvc Georgian windows
Available in glazing options ranging from 24mm (double glazed) to 40mm (triple glazed), our upvc Georgian windows are a great option if you're looking to retain the authentic beauty of a period property.
With an estimated lifespan of 35 years, our double glazed window styles won't disappoint when it comes to style and quality. So, if you're looking for new double glazed windows for your period or modern property, get in touch with a member of our team.
Upvc window design to suit your home
One of the main advantages of our upvc double glazed windows is that they can be designed to suit your home, giving you a choice of size, style, and core features. We offer a range of different sizes and colours that are perfect for any residential or commercial glazing project.
We work with the very latest hardware and the highest quality materials to ensure that our double glazed window replacement solutions will stand the test of time.
Available in a range of sizes
All of our double glazed windows online are available in a wide range of upvc window sizes and glazing options. No project is too big or too small!
For more information about our best double glazed windows and the different sizes available, please get in touch.
Coloured upvc windows
Whether you're looking for light grey upvc windows, white upvc windows, cream upvc windows, green upvc windows, or anthracite grey upvc windows, we offer a choice of 28 colours for your upvc fixed windows.
We also offer a great choice of wood effect upvc windows, brown upvc windows, and black upvc windows. Our grey upvc windows in particular have continued to increase in popularity in response to new and exciting interior trends.
If you're looking for a upvc bathroom window or grey double glazed windows, we can help!
Upvc window prices
We are more than happy to provide you with a free, no obligation quote for your new upvc windows. Alternatively, you can use our double glazed windows cost calculator to get an idea of a cheap double glazed window price.
If you have any further questions about double glazed window cost, get in touch!
Check out our upvc window cost calculator
Our upvc windows online price calculator is a handy online resource that will allow you to find out how much your new upvc windows will cost. You can also customise a product based on your requirements and receive an instant quote, with no hidden extras.
Made to measure upvc windows
Our made to measure upvc windows are manufactured to your bespoke measurements, so it's important that accurate measurements are provided, please check out our measuring guide for more info.
We are a supply only business, however do work with trusted installers. You can find out more on our Local Independent Trusted Installers page.
We offer Upvc online windows as supply only
We also provide trade upvc windows as supply only. So, if you're in the trade and are planning on fitting upvc windows made to measure yourself, we are more than happy to provide guidance on fitting.
We pride ourselves on delivering the highest standard of service when it comes your double glazed windows supply only.
For a free, no obligation upvc windows quote, get in touch today
If you're looking for a double glazed upvc windows cost, get in touch today for your free, no obligation quote.
Whether you're purchasing black double glazed windows, small double glazed windows, or anthracite upvc windows, we are one of the industry's leading upvc window suppliers and upvc windows manufacturers. We can in any event help with your diy upvc window needs.
If you require further information about our grey upvc windows or any other upvc windows in our range, please get in touch. Get your upvc windows cost today.
With each and every door we offer: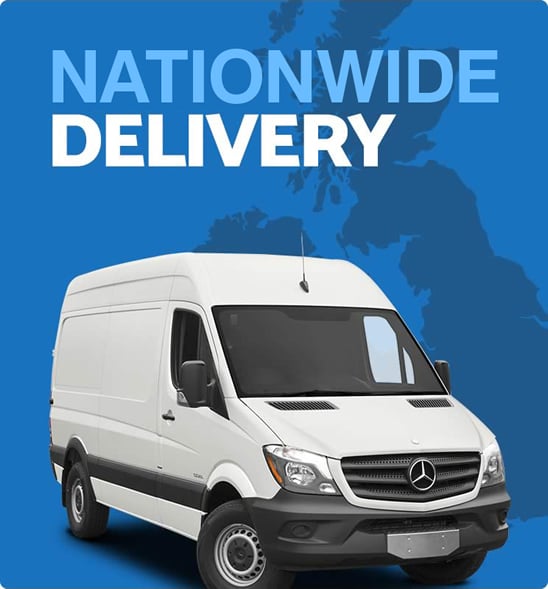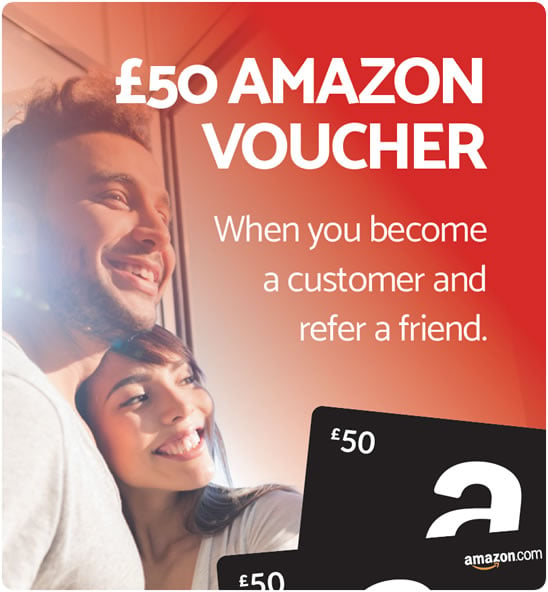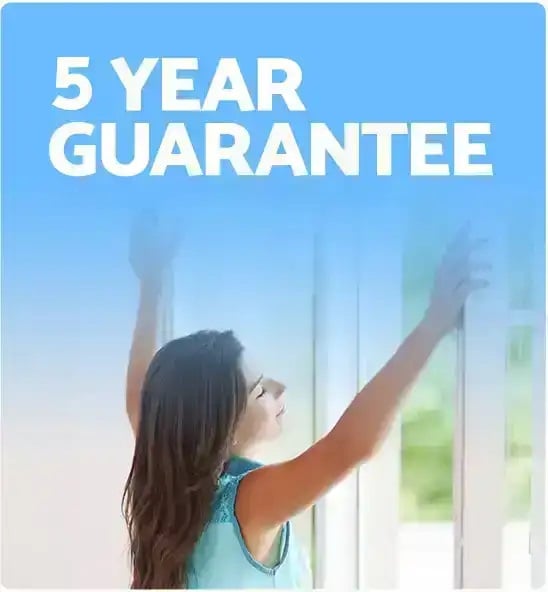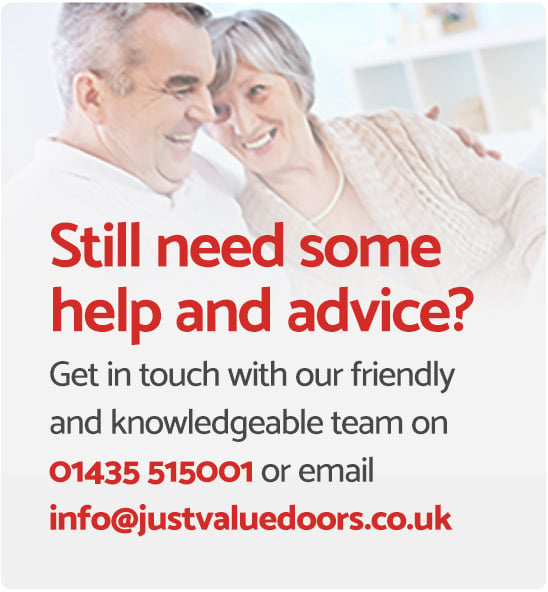 Still have questions?
Below you can find the most common questions answered, but if you still cant find what you looking for - we've put together a dedicated FAQ page where you can search out your answers, and if you still need help simply get in touch with our friendly team.
Quality seems very good.
Bought a composite door side panel windows and 2 separate windows. Great comms product price competitive and quality seems very good.
Superb customer services!
Quality of composite door is good. Superb customer services! was particularly helpful, extremely accomadatimg to my amendments that were my mistake. Would definatly recommend!