Composite Fire Doors Explained
Our external fire doors have undergone rigorous testing for up to 30 minutes (FD30). We supply complete fire door and frame sets, pre-hung and ready to fit. Certfire (Warrington Exova) independently verifies all our fire-rated doors, emphasising our commitment to offering a range of secure external fire doors.
Fireproof doors are a necessity for flats, housing association properties, and a crucial consideration for landlords. For those curious about fire door costs, customise your choice from our fire-rated door range. Begin by selecting the fire option to get started.
Recognising the paramount importance of fire safety, external fire doors in the UK must adhere to the 30-minute fire door or 'FD30 Door' standard. Our composite fire doors are developed and independently tested, ensuring optimal fire assurance in diverse environments.
Assurance in Functionality and Style
Crafted to meet compulsory building and fire regulations for apartments, housing association buildings, and flats, our extensive range of external fire doors seamlessly combines functionality and style.
Specialising in supplying pre-hung fire door and frame sets tested for 30 minutes (FD30), our doors feature diverse styles, high-security multipoint locking systems, and come with a 5-year guarantee.
Explore and discover our full range of composite fire doors today!
Understanding Fire Doors
Highly secure and fire-resistant, composite fire doors can be installed in various properties. These doors, made up of carefully selected endurance materials, utilise specialist manufacturing techniques to fireproof and protect homes from the devastating effects of fire.
Designed to withstand a blaze for up to 30 minutes, our FD30 fire doors are physically tested against a controlled furnace. They also come complete with a smoke seal for added safety.
Robust, strong, and thermally efficient, these doors are perfect for withstanding the demands that come hand in hand with everyday life.
Whether you're in need of a front or back fire door, get in touch with us for a secure and tailored solution.
The Functionality of Composite Fire Doors
Our performance-driven composite fire doors are designed to reduce the spread of fire and withstand a blaze for up to 30 minutes, ultimately saving lives.
Providing ultimate protection without compromising on style, our extensive selection of fire doors can be used in both residential and commercial settings, meeting all compulsory fire door regulations.
When and Why Fire Doors Matter
Fire safety doors find relevance in various living environments. Building regulations mandate the use of fire doors in new builds or renovated properties with three or more stories.
Ideal for installing glazed fire doors in flats, our 30-minute fire doors boast a solid core construction to achieve an optimum fire rating.
Explore our extensive range today if you're looking to buy fire doors. We collaborate with the best composite door suppliers to provide reliable external fire doors with glass and panel options.
Choosing FD30 Composite Fire Doors
Whether you're in search of external fire doors for flats, fireproof doors for your apartment, or exterior fire doors for your home, Just Value Doors should be your first port of call.
Our made-to-measure composite fire doors are FD30 fire-rated for 30 minutes, CERTIFIRE accredited, highly resilient to scruffs and scratches, and feature a heavy outer skin.
Robust, durable, and style-conscious, our FD30 composite fire doors come complete with a 5-year guarantee and are made to measure to meet your requirements. All of our double fire doors and front door fire doors also come complete with self-closing hinges for fire doors.
For further information about our fire-rated doors, please do not hesitate to get in touch. Whether you're looking for flat entrance fire doors or fire-resistant front doors for your property, we can help you find the perfect FD30 door.
Customising Your Fire Safety Doors
Offering a vast choice of fireproof front doors and FD30 door sets in the UK, designed to suit any home.
Available in a wide range of styles, external colors, glass options, external frames, and side panels, our composite fire doors can be customised to meet your bespoke requirements.
Choose whether you would like your new fire safety door to open left or right, as well as the type of handle and lock you prefer. Closer options include an Assa Abloy Surface, an Astra 3000 Concealed, and a Powermatic Hinge Mounted.
Extras are also available, including a letterbox, spyhole, security chain, thumb turn, knocker, a knocker with a spy hole, a fixing kit, and thermal upgrades.
Contact us today for further information.
Made to Measure Composite Fire Doors
Our made-to-measure solid and secure composite fire doors are available in 20 different designs that complement contemporary and traditional settings.
Manufactured to the highest possible standard, our stylish fire safety doors have been expertly developed to meet the stringent safety demands of residential apartments, housing association buildings, and flats.
If you have any questions about our doors, get in touch!
Composite Fire Doors in a Variety of Colors
From white fire doors to doors available in forest green, deep red, ocean blue, chartwell green, cream, and duckegg blue, choose from a vast range of on-trend colors to enhance your property's aesthetic appeal.
Glass options include 100% Clear, Sandblasted, and Stippolyte.
Operating FD30 Fire Doors with Ease
Our FD30 doors are strong, robust, and incredibly easy to operate. Our fire doors operate using a slam lock system, where they will lock in multiple places as the door shits. Fitting with an internal thumbturn cylinder for easy and quick outside access.
Buying High-Performance Composite Fire Doors Online
If you're seeking quality fire doors at an affordable price, you've landed in the right place.
All our external fire doors are designed with stringent fire safety regulations in mind, perfectly equipped to withstand the demands of everyday life.
Our user-friendly website allows you to view and customise all designs, providing a glimpse of how your new composite fire door will look before you make a purchase.
Fire Door Costs
Our 30-minute fire doors are available in a wide range of designs, styles, and fire door sizes, leading to varying prices based on your individual requirements.
We pride ourselves on offering competitively priced fire door solutions, ensuring all homeowners benefit from a secure and sturdy access point equipped to withstand blazes for up to 30 minutes.
Whether you're looking for a 6-panel fire door, a 4-panel fire door, or one with more glass, you can enjoy exceptional choice and value with our fire check doors.
For our fire door price list, please do not hesitate to get in touch.
Ensuring Swift Delivery of Your Composite Fire Doors
Our top priority is delivering your new composite fire door promptly. Once your order is placed, we strive to have your fire door with you within approximately two week lead times.
With years of experience serving homeowners throughout Surrey, Sussex, Kent, Essex, and beyond, we have honed our expertise in delivering high-performance fire door solutions. While we operate as a supply-only business, we collaborate with trusted installers. Explore more on our Local Independent Trusted Installers page.
Precision in Measuring for Your Composite Fire Door
Providing accurate measurements is crucial before ordering your new composite fire doors. We offer measuring guides online for a DIY approach. Of course, our expert team is always ready to offer guidance and advice.
Elevate Your Fire Door Experience with Customisation
Enhance the aesthetic appeal of your fire safety doors by exploring our extensive selection of door furniture. Our customisation options allow you to add a personal touch to your safety features, blending style with security seamlessly.
Ensuring Quality through Rigorous Testing Standards
Rest easy knowing our composite fire doors are rigorously tested to meet the high standards of BS476 Part 22. This commitment to quality assurance ensures that our doors provide reliable and robust fire safety for your peace of mind.
Comprehensive Protection: Fire and Smoke Defense
Our internal composite fire doors go beyond fire resistance, offering robust protection against smoke. With our doors, you can be confident in a comprehensive safety solution that safeguards your property from both fire and smoke.
Connect with Us to Safeguard Your Property with Composite Fire Doors
For a free, no-obligation Composite Fire door quote, reach out to our friendly and helpful team.
Contact us at 01435 515001 or via email at info@justvaluedoors.co.uk. Alternatively, if you prefer an online quote for your new fire door, utilise our fire door price configurator.
Composite Fire Doors could protect your property!
With each and every door we offer: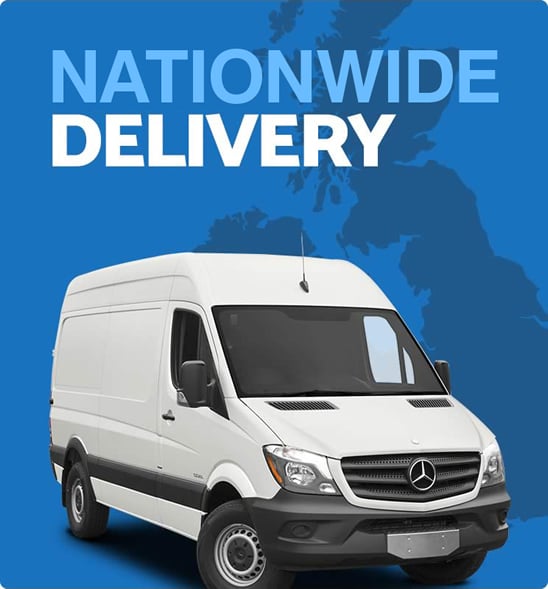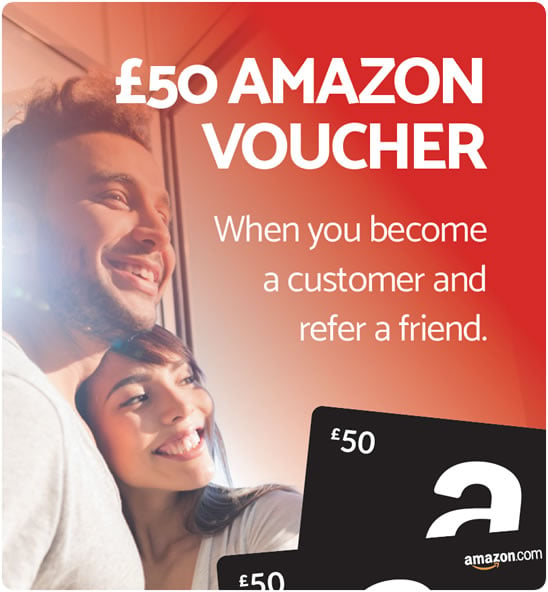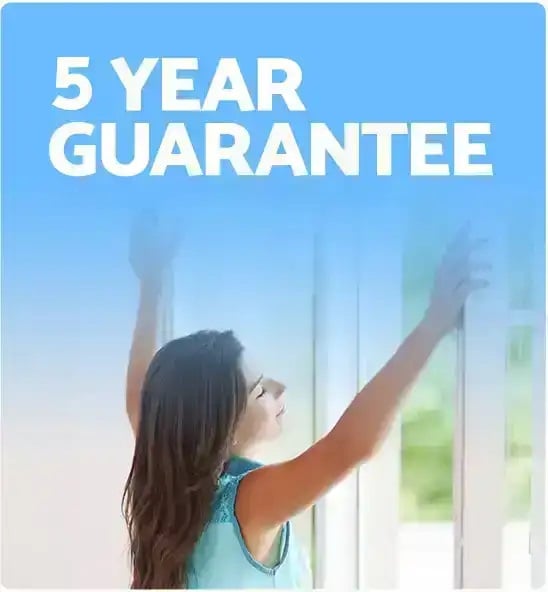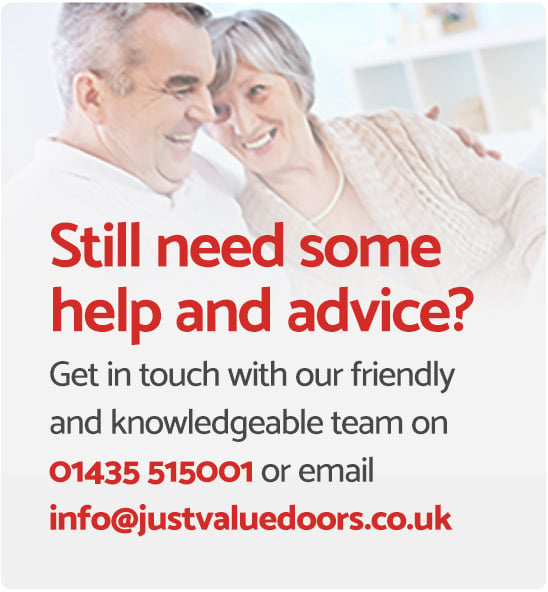 Still have questions?
Below you can find the most common questions answered, but if you still cant find what you looking for - we've put together a dedicated FAQ page where you can search out your answers, and if you still need help simply get in touch with our friendly team.
Quality seems very good.
Bought a composite door side panel windows and 2 separate windows. Great comms product price competitive and quality seems very good.
Superb customer services!
Quality of composite door is good. Superb customer services! was particularly helpful, extremely accomadatimg to my amendments that were my mistake. Would definatly recommend!