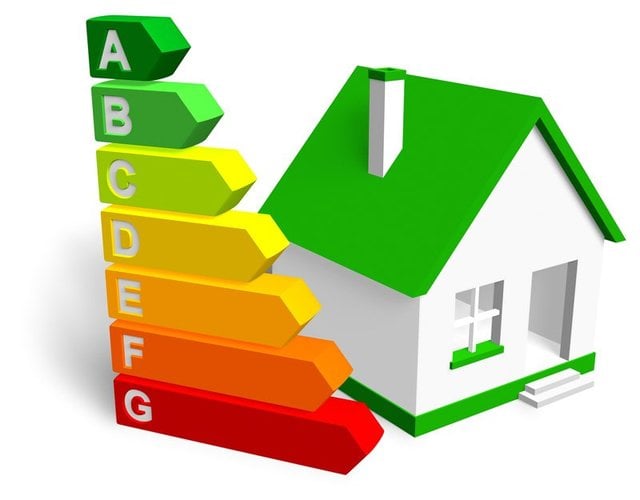 Energy-efficient glazing reduces heat loss
Better insulation against external noise
Reduced condensation on inside of glass
Helps to reduce your carbon footprint
Keeps your property cooler in summer
Energy Ratings and 'U' Values Explained
What are 'U' Values?
'U' values measure how well a building material works as a thermal insulator. The lower the 'U' value the greater the performance in terms of how much energy is required to maintain a comfortable temperature within a property.
The calculation for measuring U-values are based on how effective a material is at preventing heat transmission. By measuring the time it takes for an amount of heat to travel between the inside and outside will determine the U-value.
What about energy ratings?
Energy ratings were introduced by the British Ratings Fenestration Council (BRFC) to give an overall rating that's better understood and recognized by consumers. Energy ratings not only take into account the U-value but also the solar gain and air leakage of a product, thus giving a clearer and more accurate reading.
Why is it important?
As energy prices continue to increase, the UK government have set out standards to which replacement windows and doors must conform. As of October 2010 it's been law that all replacement windows and doors in the UK must achieve a U-value of 1.8W/m²K or less.
These are controlled and regulated by various local authorities and government approved agencies such as the BFRC, Certass, Build-Check and FENSA. Just Value Doors Ltd is registered and regulated by FENSA. Member No: 33864 https://www.fensa.org.uk/justvaluedoors
How can I benefit?
Whilst every door and window we sell will already achieve a U-value of 1.8W/m²K or less, you have the option to upgrade further, and in turn benefit from a better insulated home.
At Just Value Doors we offer thermal upgrade and triple glazed options, which will both improve the thermal efficiency of your glass, increase the overall energy rating and improve the U-value.
Glass Specification:
Thermal & Triple | 28-36mm Unit
Low E/Warm Spacer/Low E/Warm Spacer/Std Float - 0.8 W/m²K
Thermal only | 28mm Unit
Low-E/Warm Spacer/Low-E Film - 1.2 W/m²K
Triple only | 28-36mm Unit
Low E/Std Spacer/Std Float/Std Spacer/Standard Float - 1.1 W/m²K
Standard | 28mm Unit
Low-E/Std Spacer/Std Float - 1.3 W/m²K
IMPORTANT: It's worth noting the energy ratings introduced by the BRFC do not directly correlate with U-values. For example it's possible to achieve an A-Rating with a U-value ranging anywhere between 1.0 and 1.7 W/m2K. This is due to additional factors being included in the ratings including solar gain and air leakage.
Overall (glass & frame) Specification:
Composite
* Average values due to mulitple door style configurations affecting the actual values on individual door sets.
** Door energy ratings have not yet been fully tested and are displayed as an approximate guide and should not in any case be relied upon.