Solid Timber Composite Doors explained
Our timber composite doors were launched to complement our standard range. The main benefit of choosing solid wood front doors is; in a word 'security'! Not to take anything away from the other materials, but a solid core door is undoubtedly the strongest option.
Our composite timber doors are built using robust nordic wood, with these solid core doors offering an unparalleled quality and heavy duty feel. Solid wooden doors are considerably heavier, and better equipped to withstand a battering. Our solid doors come complete with a heavy duty GRP outer skin.
Enjoy unrivalled security, energy efficiency and aesthetics
With their increased thermal efficiency, safe and secure profile, and stunning aesthetics, it's no surprise that more people than ever before are choosing solid external doors for the front and rear of their property.
Whether you're renovating your home, building a new property, or looking to update your current doors, our contemporary and traditional solid timber composite doors offer the ultimate entrance solution.
Built from robust Nordic wood and solid to the core, our solid timber doors offer greater security than any other door and are undoubtedly the strongest option for any home.
Suitable for both urban and country properties, our collection will allow you to create the ultimate entrance to the front or rear of your property, without compromising on style, strength, or security.
If you require any further information about any of our solid timber composite doors, please do not hesitate to get in touch.
What are the benefits of solid timber composite doors?
If you're looking to install new doors that are perfectly in tune with the demands of everyday life, wood composite doors should be your first port of call.
There are many benefits that come hand in hand with solid timber composite doors, which is why they have continued to increase in popularity.
Solid and secure, our timber composite doors are renowned for their strong and sturdy profile, unique design properties, multi-point locking systems, and weatherproof construction.
Our solid core exterior doors are also available in a wide range of designs, styles and sizes, meaning you're sure to find a solid core door that will complement and enhance the architectural structure of your property.
So, if you're looking for composite timber doors that also offer exceptional thermal efficiency, style and functionality, you've certainly landed in the right place.
Get in touch today!
Why should you choose our solid timber composite doors?
Designed to add style and functionality to both contemporary and traditional settings, our performance-driven range of solid composite doors are sure to become a welcomed addition to any property.
Creating a striking first impression, all of our solid core composite doors are not only robust, durable and style conscious, but they also come complete with a multi point locking system, a 10 year insurance backed guarantee, a heavy strong outer skin and a solid timber core.
Available in a variety of different colours, our range of solid core exterior doors are also highly resilient to scruffs and scratches, making them perfect for withstanding the demands that come hand in hand with everyday wear and tear.
But don't just take our word for it - find out what all our lovely customers have had to say about our solid composite doors by reading our endurance doors reviews online!
Of course, if you have any questions about our solid core composite doors, please do not hesitate to get in touch! Our friendly and helpful team is always on hand to answer any of your questions.
Explore and discover our full range of solid core doors today!
Let's talk about efficiency, security and durability!
Efficiency, security and durability are important factors to consider when choosing your new doors, and our solid timber doors have been expertly designed to offer all three in abundance.
All of our solid external doors have been designed to benefit your home from the moment our expert team install them. Offering outstanding thermal efficiency, our solid doors trap heat inside your home, keeping your property warm and comfortable all year round whilst significantly reducing your energy bills and carbon footprint. Our solid front doors also eliminate draughts and water ingress.
Are composite timber doors secure?
Our timber composite front doors are very secure and offer exceptional levels of safety and security with their smart multi-point locking system, robust structure and incredible durability.
Perfect for keeping your family safe and sound, our solid exterior doors are also renowned for their longevity and ability to withstand the effects of extreme weather conditions and everyday use.
If you're looking for endurance composite doors, explore and discover our most secure front doors and wooden composite back doors today!
Check out our composite doors reviews!
How many keys do you get with your solid core composite door?
All of our solid doors UK come complete with three sets of keys for your convenience however, if you need more, you can visit any standard key cutter!
Customise your solid core doors to complement and enhance your property
A great alternative to standard doors, all of our solid core doors can also be customised to complement and enhance the existing style of your property.
Adopting the very best manufacturing techniques, each solid exterior door has been crafted to the highest possible standard and you will be able to choose from 20 designs that can be adapted to suit your bespoke requirements.
Of course, all of our modern timber front doors are made to measure.
How you can customise your composite timber doors
One of the main advantages of our composite doors is that they can be customised to suit the style of your property.
Once you have selected the style of your new solid door, you will then be able to choose from a range of external colours, glass options, door frames, external frame colours, panel glass options, handles and locks.
External door colours include white, deep red, ocean blue, forest green, golden oak, forest green, duckegg blue and chartwell green to name but a few. Then there's; panel glass options including 100% clear, sand blasted, Autumn, charcoal sticks and Stippolyte to name just a few. Check out the full range by customising a door today!
You can even choose how you want your door to open – in right, out right, in left or out left, and because we know that those little extras can make all the difference, you will also be able to add a letterbox, spyhole, security chain, thumb turn, knocker or a knocker with spy to your composite timber door.
Fixing kits and thermal upgrades are also available.
Instantly add a new and exciting dimension to your home exterior with our solid doors UK.
Solid Door Prices – what can you expect to pay?
Due to the fact that our composite wood doors come in many different styles, designs and sizes, prices do vary!
For a free, no obligation quote for your contemporary wooden front and rear doors, please do not hesitate to get in touch! We are more than happy to provide a composite timber door price list.
Measuring for your composite timber doors
When it comes to measuring your existing doors, it's vital that you provide us with accurate measurements before ordering your solid core composite doors.
We are a supply only business, however do work with trusted installers. You can find out more on our Local Independent Trusted Installers page.
Remember, our expert team is always on hand to offer any measuring advice.
Contact us today to find out more about our solid timber core composite doors!
For your free, no obligation solid door price, please do not hesitate to get in touch with our friendly and helpful team.
You can call us on 01435 515001 or email us at info@justvaluedoors.co.uk. Or if, you'd rather receive an online quote for your new wood composite doors, you can always use our door cost configurator.
Why should you choose Just Value Doors?
We are a solid door company that believes in putting quality and value first, and we always go above and beyond to ensure that you find the perfect solid front door for your property.
Since 2008, we have been offering effortless online ordering and with a UK depot network, national delivery and no minimum order value, we are the perfect one-stop shop for all your glazing needs.
Over the years, we have gained vast experience in providing solid timber door solutions to homeowners throughout Surrey, Sussex, Kent and Essex, and other areas of the UK, so we are able to accommodate the bespoke requirements of small and large-scale fittings.
Above all, we are proud to provide the best solid timber composite doors in the industry, having forged strong relationships with the best manufacturers in the UK.

With each and every door we offer: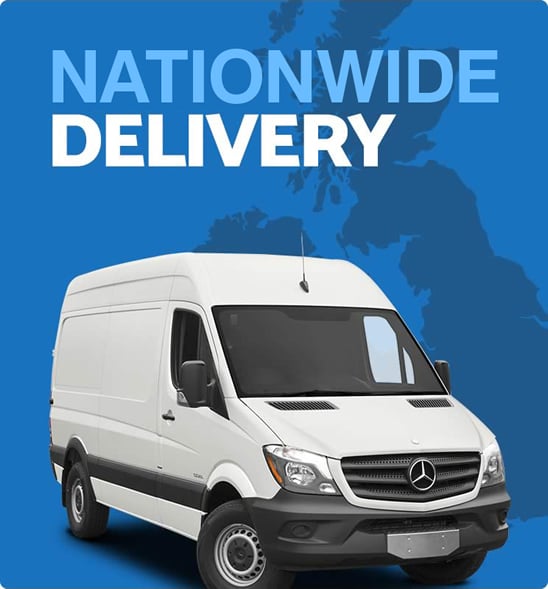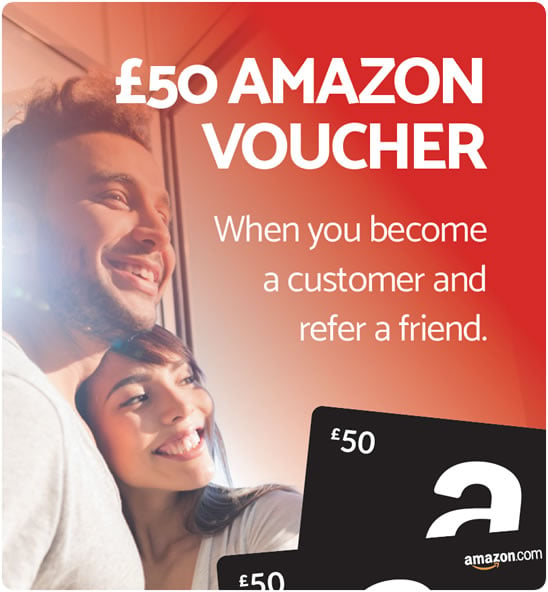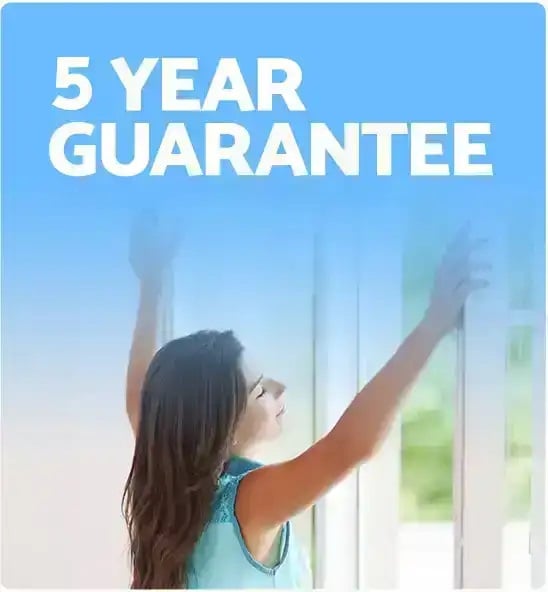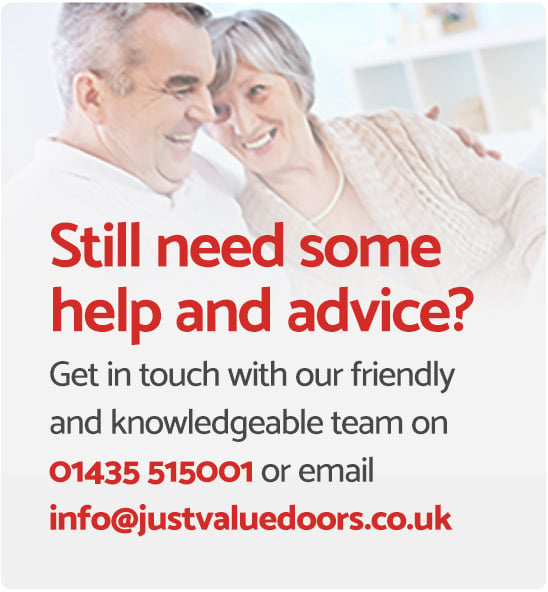 Still have questions?
Below you can find the most common questions answered, but if you still cant find what you looking for - we've put together a dedicated FAQ page where you can search out your answers, and if you still need help simply get in touch with our friendly team.
Quality seems very good.
Bought a composite door side panel windows and 2 separate windows. Great comms product price competitive and quality seems very good.
Superb customer services!
Quality of composite door is good. Superb customer services! was particularly helpful, extremely accomadatimg to my amendments that were my mistake. Would definatly recommend!