Advantages of Our uPVC Doors
Just Value Doors is your trusted source for high-quality, tailor-made uPVC doors and windows throughout the UK. We understand the significance of investing in a new uPVC front or back door and the importance of making the right choice.
With an impressive life expectancy of 25 years and a standard 5-year guarantee, our uPVC external doors offer decades of dependable service.
If you're conducting research and comparing uPVC doors and frames, it's crucial not to compromise on quality. Take a moment to peruse our uPVC door reviews before making your decision.
Explore Our Range of uPVC Doors for Your Ideal Entryway
Our uPVC external doors are not only visually appealing but also highly durable, built to withstand the demands of daily life and instantly elevate your property's curb appeal.
Designed to seamlessly integrate with our window systems, our colored uPVC doors and frames feature cutting-edge hardware and security features.
If you're in search of cost-effective uPVC doors that blend quality and value seamlessly, you've come to the right place. Contact us today for a free, no-obligation quote.
Ensuring Security, Style, and Energy Efficiency
Our affordable uPVC doors and frames are a guarantee of optimal security, style, and energy efficiency. They feature market-leading multi-chambered profiles for exceptional thermal performance, chamfered or ovolo-shaped profiles, and ranging glazing options ranging to include triple glazing, along with post co-extruded gaskets for extended durability.
The Benefits of uPVC Front and Back Doors
Investing in replacement uPVC doors comes with a plethora of advantages. In addition to adding value to your property, our uPVC doors and frames incorporate expert locking systems approved by ACPO's Secured by Design initiative, multiple chambers for thermal and sound insulation, and responsibly sourced materials.
Our residential uPVC doors have an estimated lifespan that exceeds 35 years. For uPVC front door pricing, don't hesitate to reach out to us.
Colored uPVC Doors: Aesthetic Variety
One of the primary advantages of our uPVC double glazed doors is the extensive color selection. You can choose from 10 colors to ensure your new uPVC door complements and enhances your property's exterior.
Whether you're interested in a grey uPVC front door, a black uPVC door, a brown uPVC front door, or a white uPVC front door, our range covers a wide spectrum of colors. We also offer rosewood uPVC doors and wood-effect uPVC doors to make a striking first impression.
Why Colored uPVC Doors Are a Popular Choice
Our colored uPVC doors, available in beveled and chamfered styles, allow you to enhance your property's aesthetic appeal while infusing your personality into your home, so thanks to luxurious materials and technological advancements, uPVC doors are no longer confined to white. You can now choose from various exciting color options to suit your preferences.
Meeting All Your uPVC Exterior Door Needs
Our grey uPVC doors and other uPVC front and back doors are incredibly popular, offering a stylish solution for your uPVC exterior door requirements.
Designed to endure harsh weather conditions and everyday use, our uPVC doors are suitable for both the front and back of your property. Whether you're interested in colored uPVC doors online, look no further than Just Value Doors.
Key Features of uPVC Doors
We offer a range of design options, including uPVC doors with cat flaps, uPVC front doors with side panels, and uPVC half door panels. All our high-performance and functional uPVC front doors offer various glazing options, efficient locking systems, and are made from impact-resistant PVC-U with multiple chambers for sound and thermal insulation.
For pricing information on our uPVC doors, please do not hesitate to get in touch.
uPVC Door and Frame Pricing
At Just Value Doors, we prioritise value and quality, offering competitive prices for uPVC front doors and frames. We provide free, no-obligation quotes to all our customers upon request.
Prioritising Security with uPVC Doors
Security is paramount in any home, and all our new uPVC front doors come equipped with high-performance secure systems and effective locking mechanisms approved by ACPO's Secured by Design initiative. Please contact us for more details on this feature.
With our uPVC doors, you can have peace of mind knowing that your family's safety is well protected.
Outward Opening uPVC Doors
Whether you're in search of an outward opening uPVC door or a uPVC door with side panels, Just Value Doors has you covered. All our doors can be tailored to match our windows for a seamless installation.
Pricing for uPVC Front Doors
When it comes to the cost of uPVC doors, there's no one-size-fits-all answer. Prices vary based on your specific property requirements. For a free, no-obligation quote, don't hesitate to reach out to our team.
Supply-Only uPVC Back Doors
In addition to supplying high-quality uPVC doors to the public, we can also put you in touch with one of our local trusted approved installers. If you plan to install your new uPVC doors yourself, we're happy to provide guidance on the installation process.
Your Trustworthy uPVC Door Company
If you need more information about our uPVC doors or any other products in our range, please don't hesitate to get in touch. You can reach us at 01435 515001 or email us at sales@justvaluedoors.co.uk
Alternatively, you can use our online configurator to receive an instant quote for your new uPVC doors.
Just Value Doors is your go-to destination for high-quality, cost-effective double glazing. Whether you need double glazed windows or doors, we offer competitive prices without compromising on quality.
With each and every door we offer: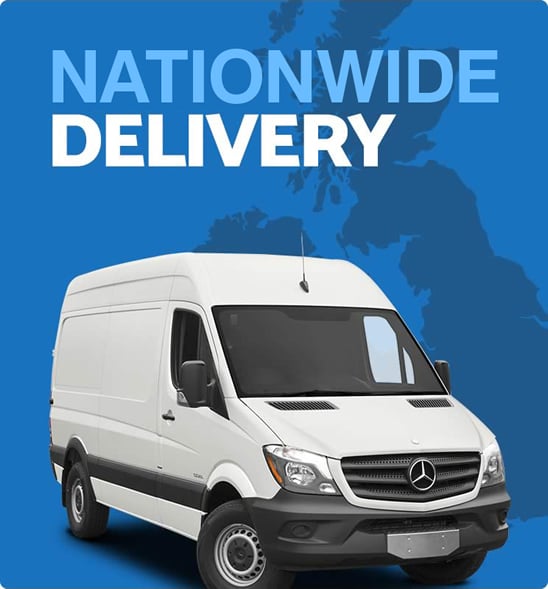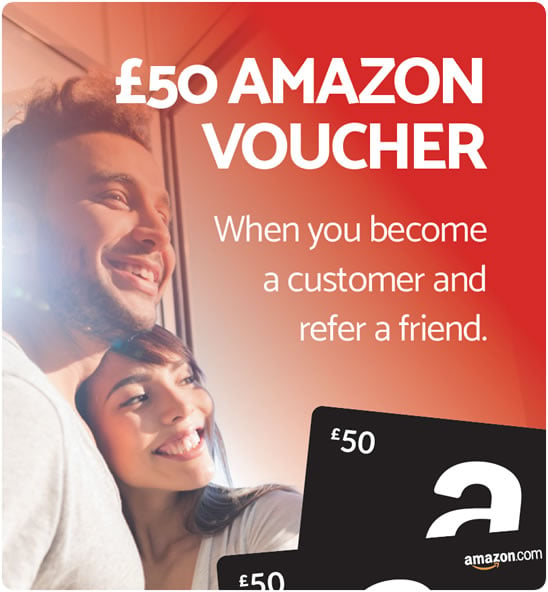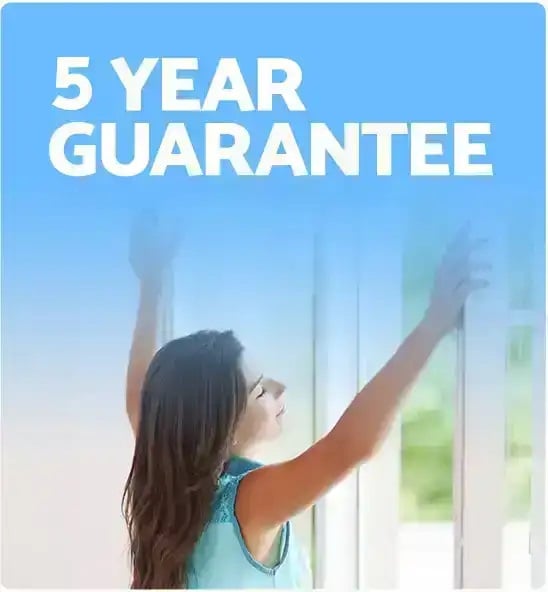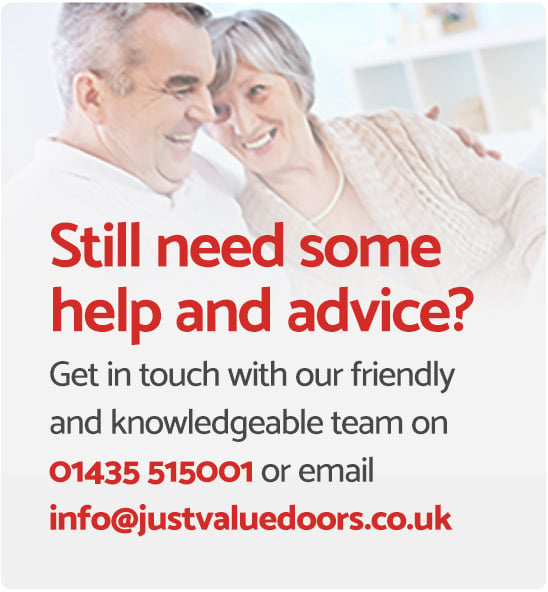 Still have questions?
Below you can find the most common questions answered, but if you still cant find what you looking for - we've put together a dedicated FAQ page where you can search out your answers, and if you still need help simply get in touch with our friendly team.
Quality seems very good.
Bought a composite door side panel windows and 2 separate windows. Great comms product price competitive and quality seems very good.
Superb customer services!
Quality of composite door is good. Superb customer services! was particularly helpful, extremely accomadatimg to my amendments that were my mistake. Would definatly recommend!