Why choose our Upvc French doors?
At Just Value Doors, we are experts in external French doors, ensuring lasting quality. Your decision matters, and we provide made-to-measure French doors that stand the test of time.
With a remarkable life expectancy of over 35 years and a full 10-year guarantee, our exterior French doors assure you of a wise investment with Just Value Doors. Don't just take our word for it; our French door reviews speak volumes.
While comparing double-glazed French door prices, you might have noticed variations among companies. With us, you get the best of both worlds: excellent value without compromising on quality. Choose cheap french doors with confidence at Just Value Doors.
Enhanced Security for Exterior French Doors
When it comes to security and exterior French doors, we don't compromise. Our top-notch multi-point locking system ensures ultimate protection. The French door lock employs shoot bolts at the top and bottom, firmly securing the doors to the outer frame, along with hooks and rollers that lock the double French doors together.
As a company, we take pride in offering some of the most secure French doors on the market. With toughened safety glass, a multipoint locking system, and a fully reinforced outer frame as standard features, our UK uPVC French doors provide unmatched security and peace of mind.
How do Exterior French Doors Operate?
External uPVC French doors operate using a master door and a slave door mechanism. The master door opens first and, If needed, the slave door can be opened, and closing is done in reverse.
French Doors with Side Panels for Sale
Explore our selection of UPVC French doors with sidelights, perfect for widths of up to 3400mm. We also offer the option of windows above the door, available as a single unit. Customise your order with French doors featuring side windows or even opening windows - get a quote and place your order online today!
Upgrade to Triple Glazed French Doors for Superior Thermal Efficiency
Upgrade your French doors to triple-glazed, featuring A-rated glass for exceptional energy efficiency. For even better performance, consider adding a thermal upgrade to the glass. Our PVCu French doors with these options provide an extremely energy-efficient solution.
Delivery and Installation of French Patio Doors
Our PVC French doors are delivered pre-hung in the outer frame, and ready for installation. Glass units will be provided separately for ease of transportation and fitting. Find detailed fitting instructions on our downloads page.
Although we operate as a supply-only business, we work with trusted installers. Learn more about them on our Local Independent Trusted Installers page.
High-Quality uPVC French Doors at Affordable Prices
At Just Value Doors, we prioritise value without compromise, offering cost-effective glazed doors without compromising on quality. Our goal is to provide cheap uPVC French doors that are durable and long-lasting. By leveraging our buying power, we negotiate the best prices with quality suppliers to deliver the best value to our customers.
We understand that our customers want cheap uPVC French doors that stand the test of time. That's why we collaborate with reputable suppliers to ensure the quality of our products.
Choose from a Wide Range of Exterior uPVC French Door Colors
Discover our collection of 17 stunning colors for uPVC French doors. If you wish to see a color sample before purchasing your Victorian or Georgian-style French doors, feel free to get in touch.
The Composition of uPVC French Doors
An exterior uPVC French door is comprised of a uPVC outer frame, uPVC inner door sashes, glazing, and locks. The corners of the French door frames are welded and reinforced with steel. The inner door sashes house the glazing and locks, also reinforced for added strength and security.
Proper maintenance is crucial to ensure the longevity of your made-to-measure French doors. Regularly wipe down the doors and oil the security locks and hinges for a trouble-free, bespoke French door that lasts for years.
DIY or Professional Builder: Installing French Doors Made Easy
Planning to install a French door yourself? We offer a variety of door designs, including narrow and small French doors, to suit your needs. For installation guidance, check out our online French door installation guide.
We also provide offset and large French doors, all available in made-to-measure sizes. If you have any questions or are ready to purchase French doors, feel free to get in touch, and we'll be delighted to assist you.
French Doors for Sale: Enhance Your Space with Elegance
Explore our exquisite collection of French doors for sale, designed to add a touch of elegance to your home. Crafted with precision, our UPVC French doors made to measure ensure a perfect fit for your space. Let the natural light flood in as these glass doors open outwards, creating a seamless transition between your indoor and outdoor living areas.
French Doors with Side Windows: A Perfect Blend of Style and Functionality
Elevate your living space with French doors featuring side windows, perfect for bringing in additional natural light. These stunning additions not only enhance the aesthetics of your home but also allow an abundance of natural light to brighten your interiors. Whether you need 5ft patio doors or glass doors made to measure, we've got you covered. Experience the convenience of buying French doors tailored to your preferences and measurements.
Transform Your Home with Made-to-Measure UPVC French Doors
When it comes to exceptional craftsmanship and a precise fit, our made-to-measure UPVC French doors are the ideal choice. Tailored to your specifications, these doors seamlessly integrate into your space, creating a harmonious atmosphere. Embrace the beauty of French windows and let them become the focal point of your home.
Window Above French Doors: A Striking Combination of Style and Practicality
Add a unique touch to your interior design with a window above French doors. This ingenious combination not only enhances the aesthetic appeal but also floods your living space with natural light. Browse our wide range of glass door designs to find the perfect match for your home. With a variety of styles available, you're sure to discover the ideal fit for your needs.
Looking for internal French doors that serve as elegant room dividers? We also offer a stunning range of aluminium internal doors creating a seamless flow between your living spaces.
Sliding French Doors: A Space-Saving and Stylish Solution
Embrace the practicality and aesthetics of sliding French doors, perfect for saving space while adding a touch of style to your home. These doors offer a smooth and effortless operation, ensuring ease of use. Our bespoke glass doors come in various sizes, ensuring a perfect fit for your unique requirements. Experience the convenience of buying French doors tailored to your preferences.
French Doors UPVC: The Ultimate Combination of Beauty and Durability
Our UPVC French doors boast exceptional beauty and unmatched durability. Crafted with the finest materials, these doors are built to withstand the test of time. With a focus on quality, we offer UPVC French doors made to measure, ensuring they fit flawlessly into your home while providing security and energy efficiency.
Sidelights: Elevate Your Entrance with Illuminating Features
Create a captivating entryway with sidelights, adding an illuminating touch to your French doors. These luminous accents complement your doors, enhancing both the exterior and interior appeal of your home. Experience the joy of bespoke glass doors that not only enhance your home's aesthetics but also invite natural light to brighten your living spaces.
Stylish UPVC French Doors with Bespoke Glass
Explore our range of UPVC french doors with bespoke glass options, crafted to suit your unique needs and preferences. These french doors not only maximize natural light but also add a touch of elegance to your living spaces. Choose from a variety of designs and find the perfect fit for your home.
With each and every door we offer: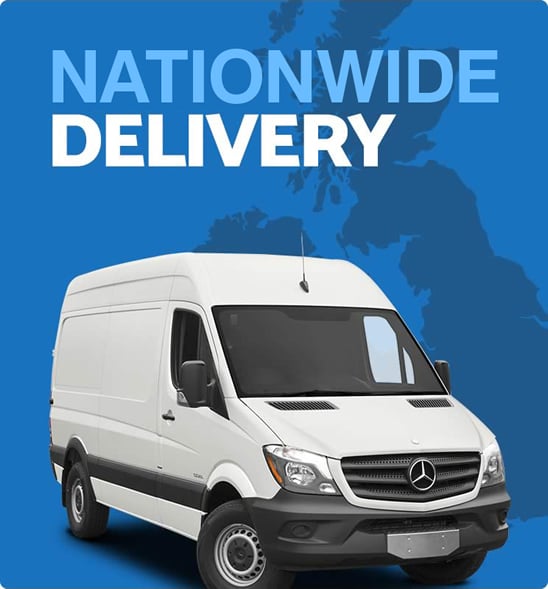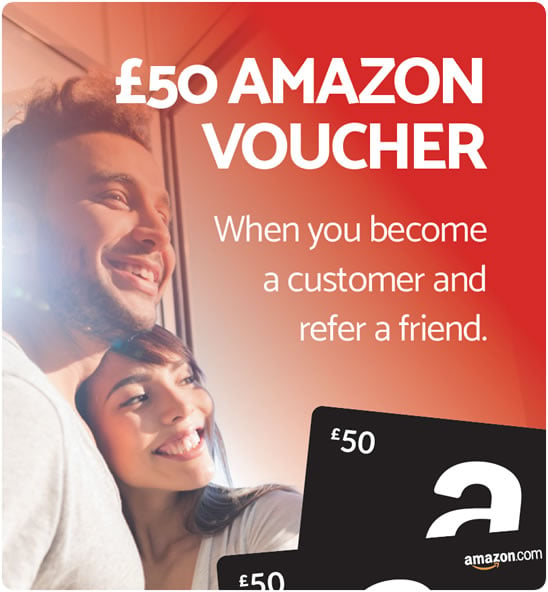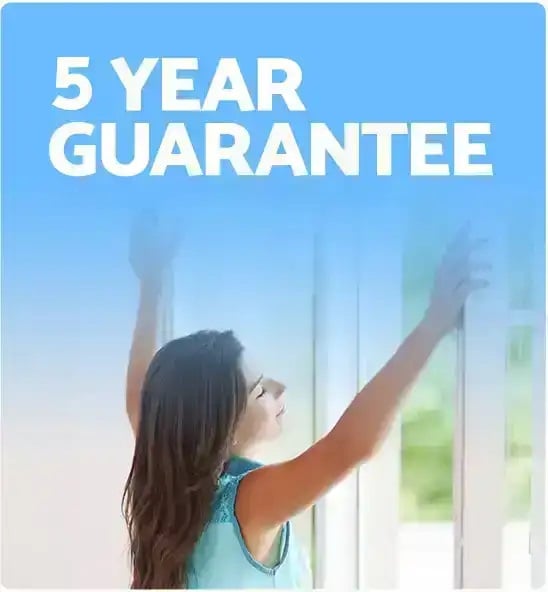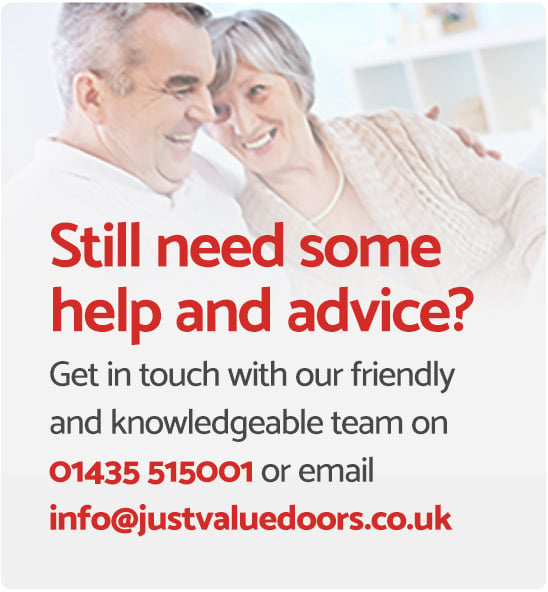 Still have questions?
Below you can find the most common questions answered, but if you still cant find what you looking for - we've put together a dedicated FAQ page where you can search out your answers, and if you still need help simply get in touch with our friendly team.
Quality seems very good.
Bought a composite door side panel windows and 2 separate windows. Great comms product price competitive and quality seems very good.
Superb customer services!
Quality of composite door is good. Superb customer services! was particularly helpful, extremely accomadatimg to my amendments that were my mistake. Would definatly recommend!