Why choose our double glazed windows?
At Just Value Doors you'll find the best quality double glazed windows at some of the best prices available. Buying uPVC windows online with Just Value Doors ensures value without compromise. We have a selection of 94 styles available, all with instant window pricing, so you know exactly what everything will cost.
With cheap uPVC windows being widely available across the UK, it can be hard to find the right uPVC window supplier. As uPVC window manufacturers we only use the highest quality materials and build to the highest standard. We're so confident be gladly provide a full 10 year guarantee with every window.
As a result of our exceptional service and fast 2-week turnaround, we have countless upvc window reviews from happy customers.
Bringing you coloured uPVC windows
Our uPVC windows are available in 17 colours. If you would like to see a colour sample please get in touch and we'll pop one in the post to you.
Triple-glazed uPVC windows & thermal upgrade
We feel we offer the best double glazed windows prices available. Choose our standard uPVC double glazed windows, or upgrade to triple glazing or even thermal upgrade. Our triple glazed windows give you an extra pane of glass in the replacement windows glass achieving an A-rating.
To increase glass performance even further, select the thermal upgrade option. The upgrade includes special warm edge spacer bars and a low E film within the glass. Used alongside triple glazing, the window will achieve extremely good thermal properties exceeding an A++ Rating.
UPVC windows supply only or supplied and fitted?
For DIY uPVC window we offer a speedy 2 week turnaround and free delivery! Check out our double glazed window prices online easily, the cost of uPVC window designs can be calculated in just a few clicks - select a material type from above to get started.
To find out more about how to fit uPVC windows on our downloads page. You'll find great information on the installation of new uPVC windows.
Don't want the hassle of fitting uPVC windows? We can help! Check out our window fitting service. We offer a truly first class survey and fitting service with our made to measure uPVC windows.
How will my supply only uPVC windows arrive?
This only applies to uPVC window styles that have been ordered as "supply only". If you choose our survey and fitting service the uPVC window frames will arrive with our installers.
We supply slimline uPVC windows i.e. thinner frame profile uPVC windows with a slim sight line, as well as larger frames. Whatever you choose, on delivery, it's important to have someone available to help our driver upload. All the frames will be welded and delivered in one piece with the glass being separate for transportation and installation reasons.
uPVC windows cost a fair amount to transport. This is where we trump competitors: many struggle to offer a nationwide service with a fast turnaround. We only visit specific areas on pre scheduled days of the week giving you the most economical service - at no extra charge to you.
Looking after uPVC casement windows
When you buy double glazing it's important to remember to take care it. Don't worry - maintenance is minimal. The uPVC surface of modern uPVC casement windows only needs a quick wipe over once a month, and a periodic oil of the hinges and locks. Some uPVC window suppliers advertise "maintenance free" however this is simply not the case. If you end up with a mark that just won't come off your window you can purchase a "solvent cleaner" from any trade uPVC window supplier.
Security and our online uPVC windows?
We take uPVC window security very seriously, and understand the importance of making double glazed uPVC windows as secure as possible. By fitting only quality locks and hardware we can be confident our windows are one of the most secure in the UK. Sizing options and limitations with our uPVC window profiles.
Each and every window style has its own minimum and maximum sizes. As you work through your measurements and build a uPVC window quote you will notice that where you enter the measurements, the minimum and maximum dimensions for the chosen style are displayed for your convenience.
If you require any help in obtaining uPVC window prices please don't hesitate to contact one of the team who will be able to answer any questions you have.
With each and every door we offer: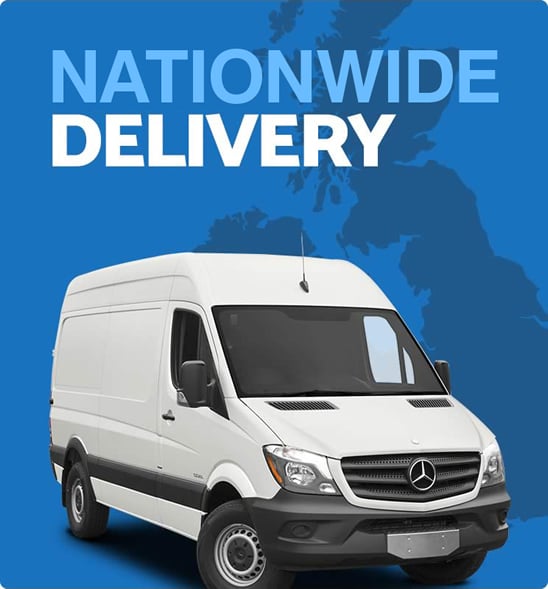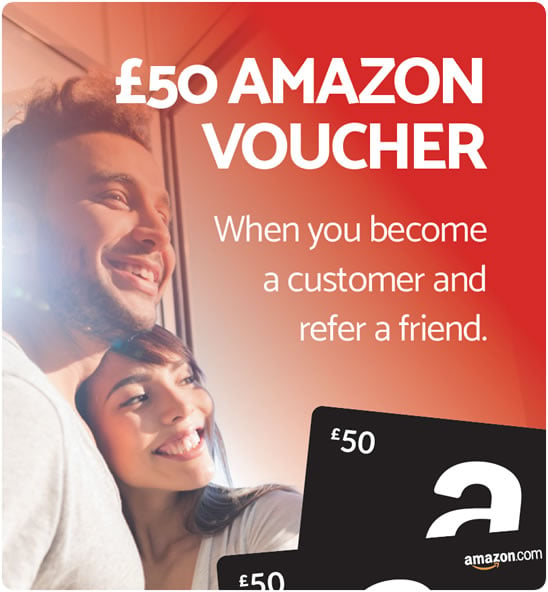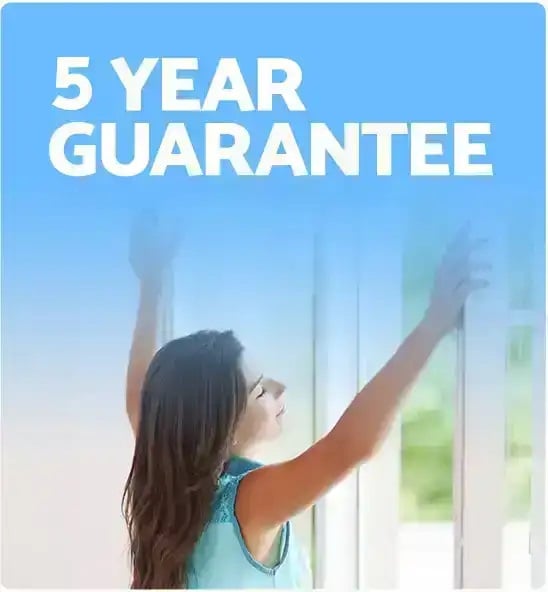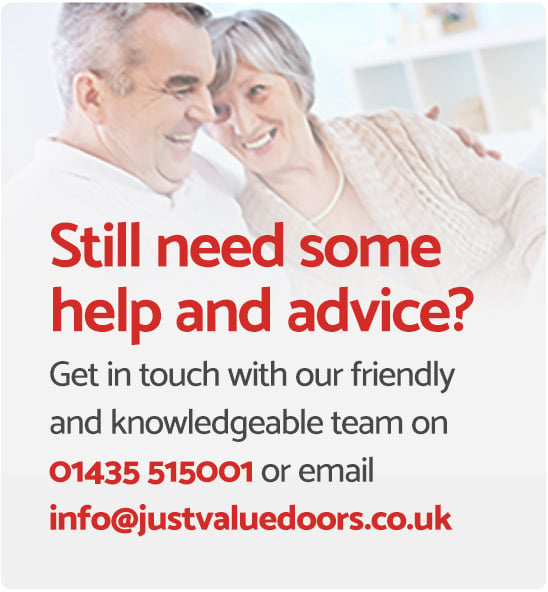 Still have questions?
Below you can find the most common questions answered, but if you still cant find what you looking for - we've put together a dedicated FAQ page where you can search out your answers, and if you still need help simply get in touch with our friendly team.
Quality seems very good.
Bought a composite door side panel windows and 2 separate windows. Great comms product price competitive and quality seems very good.
Superb customer services!
Quality of composite door is good. Superb customer services! was particularly helpful, extremely accomadatimg to my amendments that were my mistake. Would definatly recommend!