Bringing traditional design into the future with flush casement windows
Flush sash upvc windows prove that elements of modern and traditional design can work together with effortless ease, making them perfect for adding period aesthetics to modern properties.
Designed to mimic the traditional appearance of period properties, flush sash casement windows are renowned for their excellent energy efficiency, superb aesthetic appeal, and exceptional durability.
Available in UPVC and aluminium, our high quality flush casement windows will add strength, security and style to any property. We also offer a range of colours and finishes, including grey flush upvc windows.
If you require further information about any of our flush double glazed windows or flush window sills, please don't hesitate to contact us. Our friendly, helpful and professional team is always on hand to answer any of your questions.
So, what are the benefits of flush fitting casement windows?
If you're looking for the best flush casement windows that offer style and longevity in equal measures, you've certainly landed in the right place.
Recognised as a trusted flush casement window supplier, all of our flush glazed windows and flush fit upvc windows provide a whole host of benefits including unrivalled security, impressive aesthetics, and of course, excellent energy efficiency. After all, keeping your energy bills as low as possible is a priority for any homeowner.
Over the years, flush frame windows have become increasingly popular and are now recognised as one of the industry's biggest innovations in terms of window design and functionality.
Whether you're looking for upvc flush sash casement windows or flush sash aluminium windows, you will be able to enjoy a whole host of benefits including outstanding aesthetic appeal, excellent thermal efficiency and sleek, slim profiles. Oh, and our flush casement windows also have a U-value as low as 1.4W/m2K if used alongside our thermal upgrade option.
Looking for superb flush casement windows to enhance your property? Get in touch today!
Why choose flush casement upvc windows from Just Value Doors?
All of our upvc flush windows have been expertly designed to stand the test of time and instantly improve the overall appearance of any property.
Low maintenance and incredibly stylish, our flush windows upvc have not only been designed to provide an authentic appearance but they also offer optimum security. All of our flush casement windows come complete with a standard co-extruded gasket weather seal, mechanical jointing of sashes, and deep bottom rails, as well as bevelled and sculptured options.
This means that you'll be able to choose pvc flush windows that suit the style and functionality of your property. You only have to look at our flush casement upvc window reviews to realise how popular they are!
Discover our pvc flush casement windows online today - click a window style above to get started!
Flush sash windows - Perfect for listed and period homes
Flush sash windows are a great option for homeowners looking to retain the traditional appearance of a period property, especially conservation and heritage buildings.
Replicating a 19th century timber window design that remains iconic today, double glazed flush casement windows certainly bring traditional design into the future.
Aluminium flush casement windows
Aluminium flush casement windows represent the next generation of flush casement windows and offer incredible style and functionality in equal measures.
Known for their outstanding performance and enhanced life span, our flush aluminium windows are low maintenance, incredibly versatile and a great choice for modern properties looking to mimic period features.
Why not customise your flush fit windows to further enhance your home?
Here at Just Value Doors, we understand that no two properties are ever the same. Over the years, we have gained vast experience in providing high quality, aesthetically enhancing windows and doors for a vast range of properties, including period and listed buildings.
With this in mind, we are proud to offer a fully customisable service that will allow you to create the perfect flush casement windows for your home.
Upvc flush windows available in a great choice of colours!
Our flush casement windows come in a great choice of colours, so again, you can choose a colour way that will complement and enhance the existing aesthetics of your property.
Our agate grey flush windows are now one of our most popular products however, you can also choose from other colours such as white, cream, dark oak and golden oak and anthracite grey to name but a few!
So, whether you are looking for grey flush windows or grey aluminium flush windows, we have you covered.
Discover our realistic wood grain finishes and timber look flush sash windows
We also offer a fantastic choice of realistic wood grain and timber look finishes in UPVC? From natural oak, light oak and rustic oak through to walnut, Irish oak and golden oak, you will certainly not be disappointed by our extensive selection of aesthetic enhancing finishes.
Durable and secure flush finish windows – keep your family safe and sound
Keeping your family safe and sound should always be a top priority in any household and our flush glaze aluminium windows, flush frame upvc windows are renowned for their outstanding security.
Boasting the very latest hardware for optimum security, all of our flush casement windows have been tested to the highest standard and feature anti lifting blocks and hinge protectors.
Flush casement windows prices
We pride ourselves on providing the highest quality flush casement windows online at the best possible price. However due to the fact that our traditional flush casement windows come in a variety of different designs, sizes and styles, prices do vary across our arrange.
Of course, if you are looking for a free, no obligation upvc flush casement window price, please do not hesitate to get in touch with a member of our expert team who are always happy to help.
What does the 10-year insurance back guarantee cover?
We are dedicated to providing products that represent quality and value, which is why we are proud to offer a 10-year insurance backed guarantee on all of our products.
Our policy guarantees:
All of our products will keep their shape, strength, colour and are resistance from salty atmospheres in coastal areas for 10 years
All doors and windows will not split, rot or warp, and the finish will not peel or crack for 10 years
The performance and quality of all sealed glass units, gaskets and hardware (allowing for fair wear and tear) for 10 years.
The finish and working of all door and window fittings, fixings and furniture for 10 years
A replacement under this guarantee is free of charge. It does not constitute an extension or a new start of the guarantee period.
Flush casement Window installation – how does it work?
We are a supply only business, however do work with trusted installers. You can find out more on our Local Independent Trusted Installers page.
How long does delivery take?
The vast majority of our deliveries are made within 2 weeks of the order being placed, however it may take longer if the profile colour you require is not a stocked colour.
Please see our delivery page for full details.
In the trade? We also offer flush casement upvc windows as supply only (also in aluminium)
If you are in the trade and are planning on fitting your flush casement windows yourself, we are more than happy to provide guidance on fitting. Sign up for a trade account and start ordering today.
And remember, all of our flush casement windows are also made to measure.
Buy flush upvc windows online with Just Value Doors
We pride ourselves on always putting quality and value first, and we always go above and beyond to ensure that you find the perfect flush casement window for your property.
Since 2008, we have been offering effortless online ordering and with a UK depot network, free national delivery and no minimum order value, we are the perfect one-stop shop for all your glazing needs.
Don't just take our word for it – grey flush casement windows reviews
Our proven track record is testament of our dedication to provide high quality flush casement windows that will enhance your property, functionally and aesthetically.
Make sure you find the time to check our what all of our lovely customers have had to say about their experience here.
Need further information? Get in touch today
If you require further information about our flush fit upvc casement windows, or any of our range, please do not hesitate to get in touch. We are always on hand to help you find the best windows for your property!
With each and every door we offer: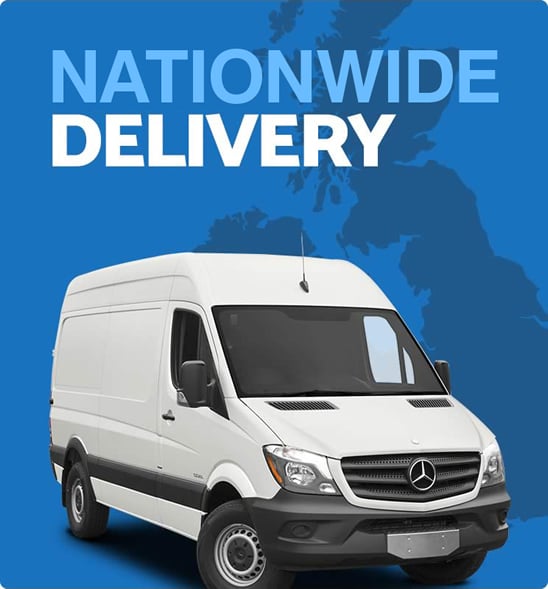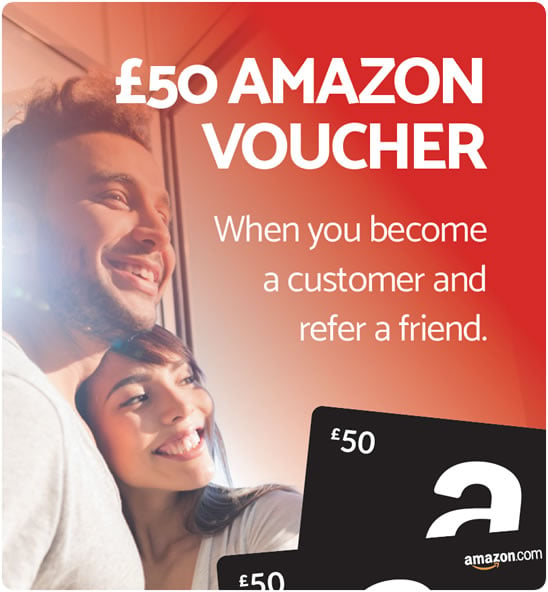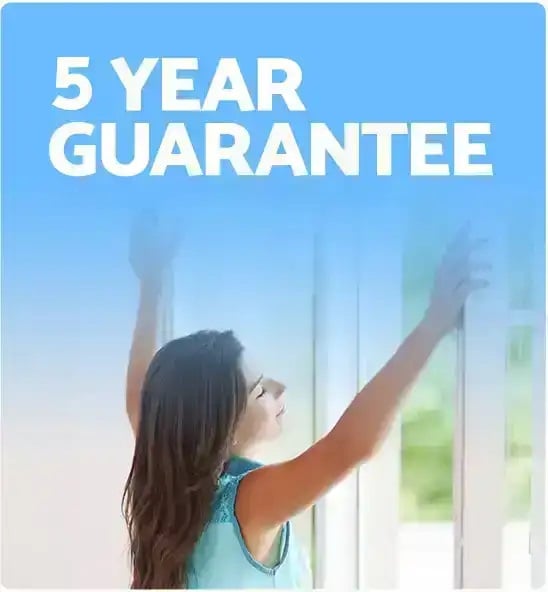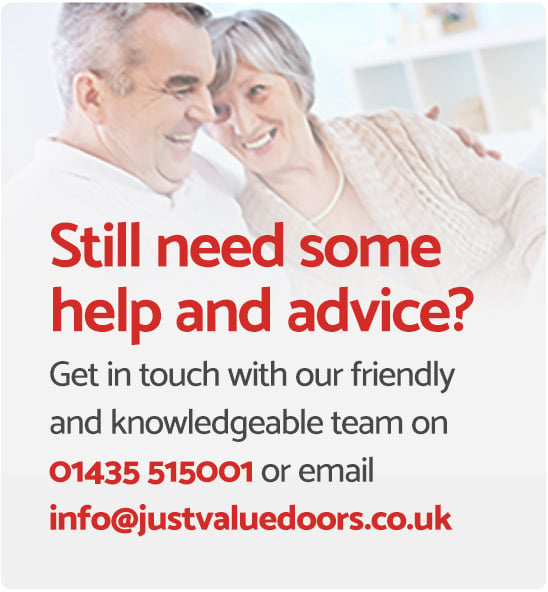 Still have questions?
Below you can find the most common questions answered, but if you still cant find what you looking for - we've put together a dedicated FAQ page where you can search out your answers, and if you still need help simply get in touch with our friendly team.
Quality seems very good.
Bought a composite door side panel windows and 2 separate windows. Great comms product price competitive and quality seems very good.
Superb customer services!
Quality of composite door is good. Superb customer services! was particularly helpful, extremely accomadatimg to my amendments that were my mistake. Would definatly recommend!