Delivery is free of charge and usually within just 3 weeks. We also offer a nationwide survey and fitting service.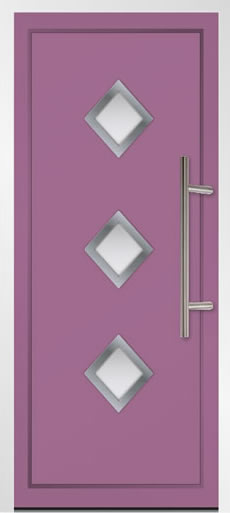 Aluminium Front Door | Sestriere
With its simple yet highly effective three diamond glass panel design, this aluminium door will make a great addition to any property, old or new.
Allowing plenty of natural light to enter your home, without compromising privacy or security, this aluminium door is robust, reliable, and perfectly equipped to stand proudly at the front or back of your home.
Contemporary square edge profile design
Available in custom colours
Highly resilient to scuffs and scratches
Made to measure
Open in or out / hinged left or right
Robust, durable and style conscious
10 year insurance backed guarantee
Full survey and fitting available
Thermally efficient product