Delivery is free of charge and usually within just 3 weeks. We also offer a nationwide survey and fitting service.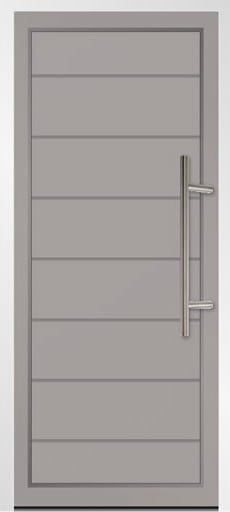 Aluminium Front Door | Igman
With its distinctly modern feel and no fuss design, this sophisticated and incredibly stylish Igman Aluminium Door is sure to become a welcomed addition to your home.
Featuring a simple tongue and groove design and a long pole handle that is available in black, white, chrome, and satin, this stunning door has been expertly crafted to optimise security, durability and longevity.
Contemporary square edge profile design
Available in custom colours
Highly resilient to scuffs and scratches
Made to measure
Open in or out / hinged left or right
Robust, durable and style conscious
10 year insurance backed guarantee
Full survey and fitting available
Thermally efficient product