We offer Conservatories available in UPVC
Fully made to measure Conservatories available from only £2,750.00 incl VAT. High security multipoint locking system, maintenance-free, complete with 10 year guarantee
Online ordering is still under development, please click below to request a FAST quote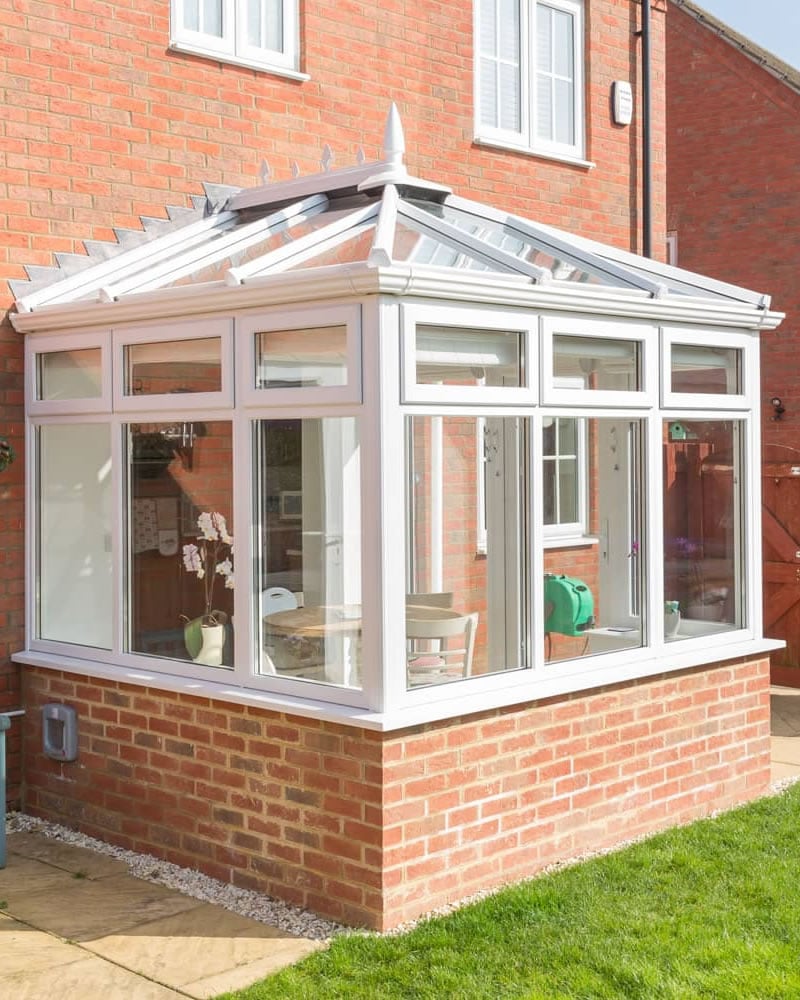 Edwardian/Georgian Conservatories
Made in the UK
FAST Quotes
High Quality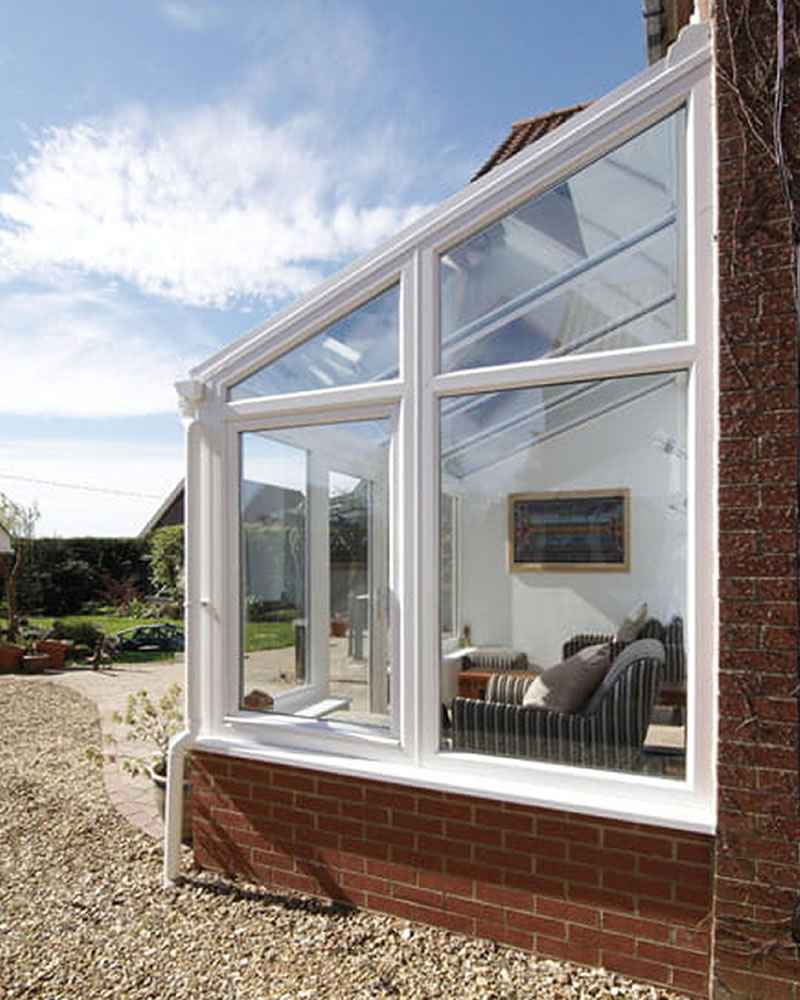 Lean-to Conservatories
Cost Effective
FAST Turnaround
Technical Advice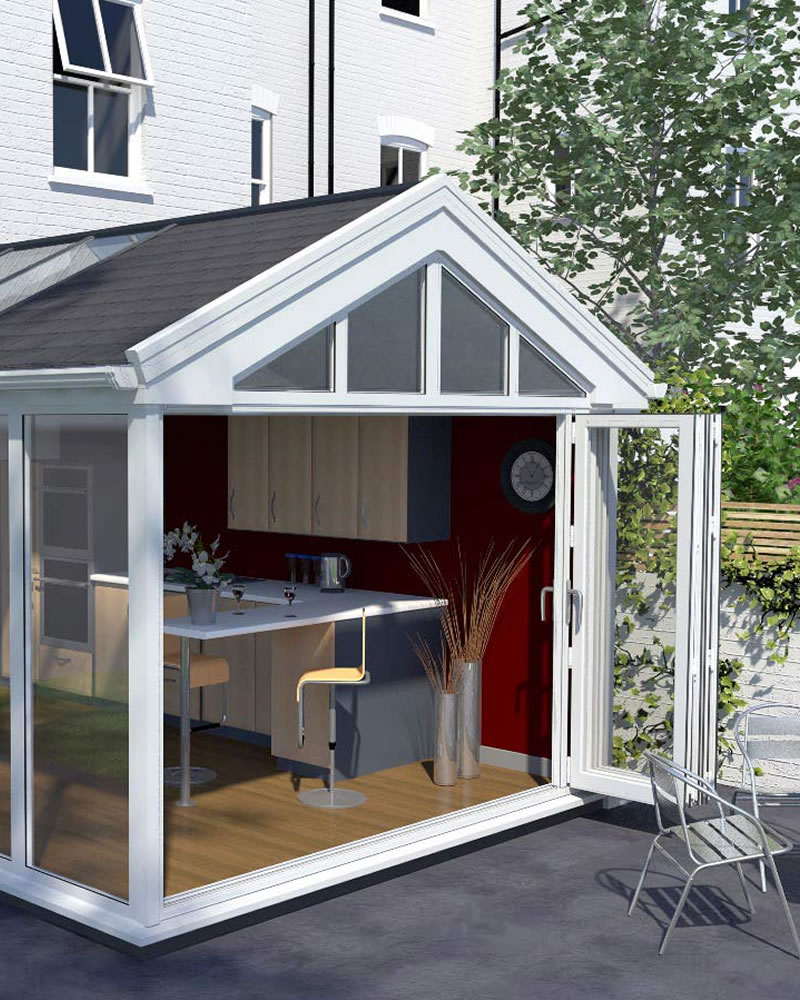 Gable Ended Conservatories
Optimise Height & Space
Rectangular Design
Traditional Conservatory
Create a practical space and enhance your home at the same time
What are the benefits of a conservatory extension?
If you're considering building an orangery conservatory, an Edwardian conservatory, or a Victorian conservatory, you can be sure to enjoy a whole host of benefits, including the following:
Let in the light
Perfect for creating an extra room
Add value to your home
Less expensive than moving
Optimise aesthetic appeal
Make more use of your garden
Can use all year round
Conservatories come in all shapes and sizes, and there are more modern conservatory ideas and designs out there than ever before, giving you the freedom to create a space that will enhance your day-to-day living environment. You can even purchase a flat pack conservatory!
Bespoke conservatories designed around your property
Conservatory conversions can be designed to meet your bespoke needs and each stage of the design process is tailored to accommodate your property requirements. Whether you're looking at traditional conservatories or modern conservatories, a small conservatory or a large conservatory, we've got you more than covered.
From the moment you get in touch, we'll ensure that the process runs as smoothly as possible.
Conservatory ideas that will complement and enhance your property
A huge part of the conservatory design process is looking at conservatory design ideas that will work with your property. This also involves looking at conservatory windows to ensure that they enhance your home.
There are a whole host of conservatory styles, from a P shaped conservatory or glass conservatory, through to a conservatory with bifold doors, a Victorian conservatory, or a modern conservatory.
Ultimately, it's important that the design you choose is suitable for your property structure, as well as your family needs.
Lean to Conservatory
Lean-to conservatories are one of the simplest conservatory extensions you can buy and are perfect for adding much needed space to your home, without it costing the earth.
Featuring a flatter, more slanted roof that sits at an angle between the roofline and the wall of your home, a 'conservatory lean to' can meet the needs of both modern and traditional properties.
And there are lots of small lean to conservatory ideas that you can turn to for inspiration.
You can also purchase lean to conservatory kits. For a lean to conservatory cost, get in touch with our team today.
Victorian Conservatory
A Victorian conservatory is an incredibly popular type of conservatory. This period style conservatory can be found on both urban and rural properties. Boasting ornate high roofs and a faceted or rounded appearance, Victorian conservatories are both functional and aesthetically pleasing.
If you're looking for a conservatory for sale, get in touch today to find out more about our range of Victorian conservatories.
Georgian Conservatory
The Georgian conservatory is characterised by a flat front and the square or rectangular symmetrical shape, which defines this popular conservatory style. One of the main advantages of this type of conservatory is that it has an incredibly versatile, easy to adapt shape. This means that you can create a furniture layout that works for you and your home.
Gable Conservatory
A gable-end conservatory is a square or rectangular room that features a gable front, designed to optimise light, height and space. With all gable-end conservatories, the front of the roof doesn't slope back to the centre but stays upright instead.
P-shape and T-shape Conservatory
P Shaped conservatories and T Shaped conservatories are the perfect option for larger properties that have plenty of space. Incredibly versatile, stylish and practical, P-shape and T-shape conservatory layouts will allow any property to be extended into the heart of its grounds.
But what's the difference between a P Shaped conservatory and a T Shaped conservatory?
The P-shape extends the conservatory space in different directions and uses a combination of rectangular lean-to and curved Victorian layouts.
T-shape conservatories, on the other hand, have a central projection, which can be multi-faceted or straight-sided. This type of conservatory is used to make Victorian or Edwardian style conservatories even bigger.
If you're looking for a conservatory London, get in touch!
Orangery
The most common questions we're asked about conservatories are - what is the difference between a conservatory and an orangery? And what is an orangery for that matter?
An orangery is a glass structure that features a conservatory base usually made of brick and a pitched glazed roof. Whether you choose a modern orangery or a traditional orangery, the orangery cost will depend on your requirements, including the orangery roof you choose. One of the main advantages of orangeries is that they are perfectly equipped to maximise sunlight.
You can also get an orangery diy conservatory.
Pavilion Conservatories
Pavilion conservatories are extremely similar to Edwardian conservatories in many ways - they both have a rectangular base which is designed to optimise floor space, for example.
If you're looking for a conservatory near me, get in touch today to find out how we can help! We can help with conservatory doors too.
UPVC conservatory
What is a UPVC Conservatory? A UPVC conservatory is a conservatory home extension design that uses a rigid Poly Vinyl Chloride material, known as uPVC or PVCu.
This is the primary material for the construction of the frames and is durable, aesthetically pleasing, and functional.
Modern lean to conservatory
Whether you choose a modern lean to conservatory,a lean to conservatory with a solid roof, a lean to conservatory with a solid roof, or a small lean to conservatory, you will quickly discover that lean to conservatories are the simplest extension style offering an incredibly affordable way to add space to your home. You can even get a diy lean to conservatory.
Choosing a roof for your conservatory
When it comes to thinking about what would be the best roof type for your conservatory, you will need to think carefully about how you plan to use your new space. Today, there are a variety of conservatory roof types constructed from different materials that are perfect for further enhancing the functionality of your conservatory.
Tiled Roof Conservatory
Conservatories with a solid roof are ideal for upgrading your conservatory so that it can be used comfortably all year round. More thermally efficient than older polycarbonate or clear glass roofs, conservatories with a solid tiled roof also typically last longer.
Glass Conservatory roof
One of the main benefits of glass conservatory roofs is that they can be made into many styles and shapes, creating a stunning aesthetic design that allows light to flood in.
However, if your conservatory is in a south facing garden, a drawback of glass is that it could cause a greenhouse effect during the summer months, making your conservatory too hot for you to enjoy comfortably.
Flat roof Conservatory
Flat roofs will instantly enhance the aesthetic appeal and functionality of your home. Giving you the option to add features such as lantern skylights that will brighten your conservatory. A flat roof will also allow you to customise the brickwork and other trimmings to complement the rest of your home.
Kitchen conservatory – how can it benefit your home?
A kitchen conservatory will instantly brighten and enhance your home, whilst transforming your kitchen into a light and spacious area.
In recent years, kitchen conservatories have continued to increase in popularity due to the many benefits they offer. Adding space and value to both modern and traditional properties, a kitchen conservatory is sure to become the social hub of your home – providing a great space to dine, entertain, relax and cook.
Conservatories for bungalows
Conservatories make a great addition to both modern and traditional bungalow settings and the best conservatories for bungalows are Georgian, Victorian and Gable-end conservatories.
Investing in a conservatory for a bungalow is a great way to create extra space that extends out on one level.
What are conservatory building regulations?
Many people ask if they need conservatory planning permission before investing in a conservatory. However, conservatories are normally exempt from building regulations, providing that they meet the following criteria:

They are built at ground level and are less than 30 square metres in floor area.
The conservatory is separated from the house by external walls, doors or windows.
How much does a conservatory cost UK?
How much is a conservatory you ask! Well modern conservatory costs vary depending on the type, size and style of conservatory you are looking for. So, when it comes to weighing up conservatory costs, you will find that many companies price on a project by project basis.
Remember, you can always use a conservatory cost calculator to find out the average cost of a conservatory prices UK. There are plenty of cheap conservatory options.
Tiled conservatory roof cost
The cost of a tiled conservatory roof also varies depending on the nature of your conservatory project. If you opt for a grey conservatory, for example, the roof can be designed to enhance the aesthetics of your conservatory further.
Solid roof conservatory prices
Solid roof conservatory prices depend on the scale of your project and it's always best to check in with conservatory companies near me for a free, no obligation quote.
What is a self-build conservatory?
There are a whole host of diy conservatory kits that have been designed to help you to facilitate your own build.
The different type of self-build conservatory kits available include the following:
DIY Shaped Conservatory
DIY Lean To Conservatory Kits
DIY Tiled Conservatory
DIY Tiled Conservatory Roof
DIY Georgian Conservatory
DIY Orangery
DIY Edwardian Conservatory
DIY Victorian Conservatory
DIY Lantern Roof conservatory
DIY Gable End Conservatories
DIY Gable Conservatories
If you're looking for a replacement conservatory, this is one of the most cost effective ways of facilitating a conservatory build.
Get in touch today!
If you require further information about conservatories online, please get in touch with a member of our team today. We're always on hand to help you find the best options for your property.
We are a supply only business, however do work with trusted installers. You can find out more on our Local Independent Trusted Installers page.
Alternatively, you can contact us on 01435 515001 or email us at sales@justvaluedoors.co.uk
With each and every door we offer: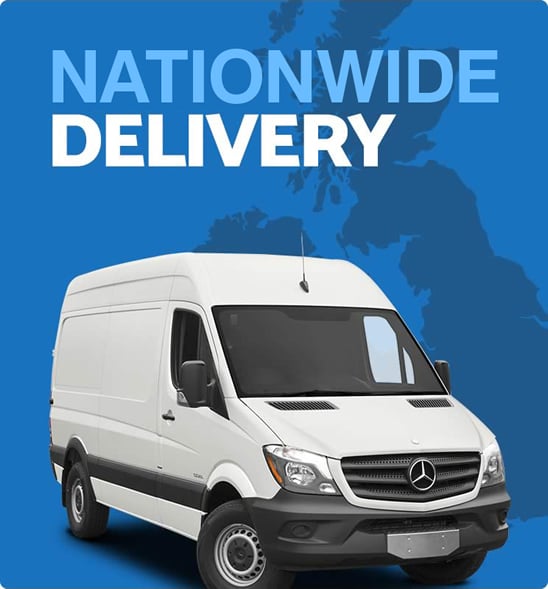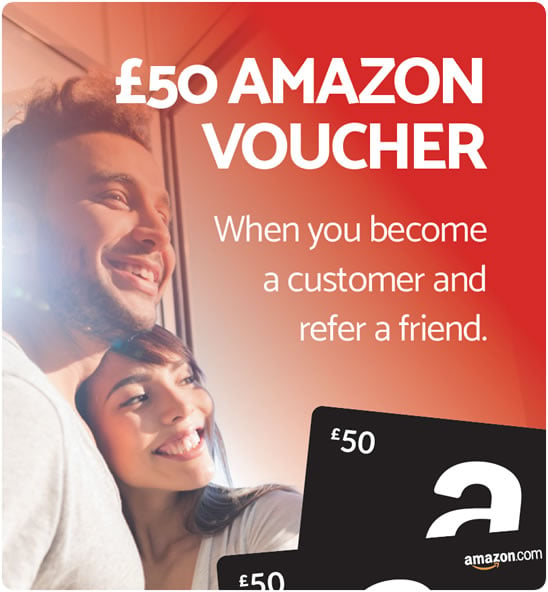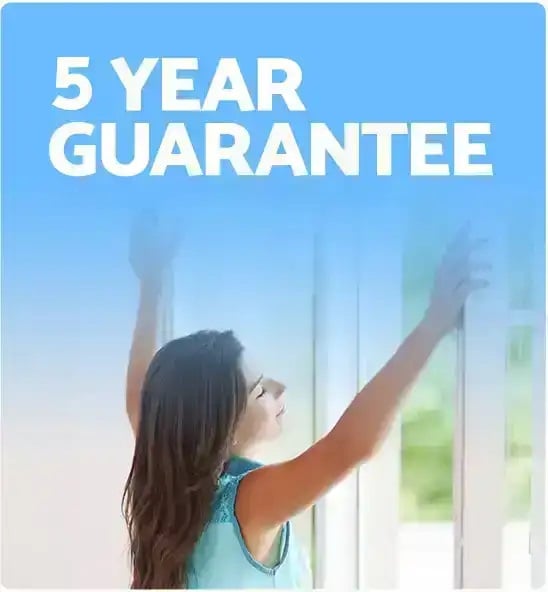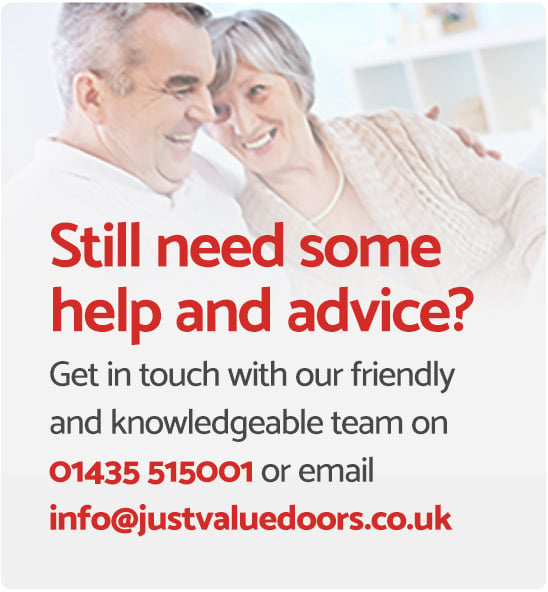 Still have questions?
Below you can find the most common questions answered, but if you still cant find what you looking for - we've put together a dedicated FAQ page where you can search out your answers, and if you still need help simply get in touch with our friendly team.
Quality seems very good.
Bought a composite door side panel windows and 2 separate windows. Great comms product price competitive and quality seems very good.
Superb customer services!
Quality of composite door is good. Superb customer services! was particularly helpful, extremely accomadatimg to my amendments that were my mistake. Would definatly recommend!